Bushmaster ACR Rifles The World's Most Adaptive Modular Rifle – Ready for Duty
Bushmaster Adaptive Combat Rifles (ACR) Enhanced – Law Enforcement Version Now Available.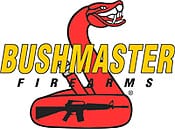 Windham, ME –-(Ammoland.com)-  As of today, law enforcement firearms distributors began receiving the much anticipated Bushmaster ACR, redefining the term "modular" with the extraordinary ability to change calibers, barrel lengths and stock configurations in less than two minutes – without the use of tools.
Truly the most versatile and adaptive rifle ever conceived, the ACR is a result of a collaborative effort between Bushmaster, Magpul and Remington. The Bushmaster ACR for the law enforcement market is available now in the Enhanced configuration and demonstrations are available from a Bushmaster Sales Representative.
"We have started setting appointments with police agencies, throughout the country to give details and demonstrate the ACR," stated Mike Chamberlain, Vice President – Law Enforcement Sales. "A demo and discussion of the benefits and features of this excellent weapon system may be arranged by contacting your local Law Enforcement Bushmaster dealer or sales representative."
The ACR platform provides a more reliable, accurate and mission-configurable rifle utilizing our torture-tested, adjustable gas piston operating system which supports suppressed or unsuppressed firing and the ability to quickly change calibers from 5.56mm/223 Rem to 6.8mm Rem SPC. Other key design features include intuitive, operator controls for magazine release, bolt catch and release, fire selector and non-reciprocating charging handle. To enhance durability, the cold hammer-forged barrel system (10.5, 14.5, 16.5 and 18-inch barrel options/multiple calibers) and all action components feature our proprietary protective coating and the hand guard, lower receiver and stock are constructed from a rugged, high-impact composite.
The Enhanced version features an AAC Blackout NSM Flash Hider for exceptional reduction of muzzle flash; multi-functional, three-sided aluminum hand guard with integral MIL-STD 1913 accessory rail; and folding, six-position telescoping composite stock with rubber butt pad, sling attachment mounts and 2-point push button sling, Magpul MBUS front and rear flip sights; and two 30-round PMAG. All ACR components ship in an oversized, soft, nylon case with room for accessories and extra barrel storage.
The Bushmaster ACR Enhanced for the law enforcement market is offered in a non-reflective, black finish or Coyote Brown finish. Suggested retail price for the ACR Enhanced is $3,061 and is available now at Bushmaster law enforcement distributors. To locate a Bushmaster law enforcement distributor in your area, visit www.bushmaster.com/community-law-index.asp for a complete listing.

About Bushmaster Firearms
Bushmaster Firearms International, LLC (BFI) is the leading supplier of AR15/M16 type rifles in the United States for Law Enforcement, security and private consumer use. Headquartered in Windham, Maine, with additional facilities in Dallas, Georgia and Lake Havasu, Arizona, BFI supplies aluminum and advanced carbon fiber-based rifle platforms in calibers ranging from 5.56mm/223 to 50BMG. These and associated accessories manufactured by BFI meet the tactical rifle needs of US customers as well as Military, Law Enforcement and Security clients from over 50 countries worldwide. Visit our web site at www.bushmaster.com
Magpul is a trademark of Magpul Industries Corp. AAC Blackout is a trademark of Advanced Armament Corp.
PLEASE NOTE: Bushmaster will sell the ACR to commercial customers and state and local law enforcement agencies. Versions for the law enforcement community are configured for the unique operators' requirements and restricted for sale. Remington Arms Company, Inc. will sell the Remington branded ACR™ to US Military, US Federal Agencies and select foreign militaries.