Mcdonald Sportsmen's August BPCR Shooting Match
Submitted by Dana Knezevich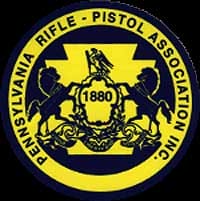 Butler, PA –-(Ammoland.com)- Thirty-five competitors attended the August 7, 2010 Black Powder Cartridge Rifle Silhouette match at McDonald Sportsmen's Club.
Many of the old timers to this game shot very good scores, but some of the relatively newer competitors have been steadily learning the subtleties of the game and are also shooting good scores. This makes for numerous tied scores and some interesting shoot-offs at the end of the match.
Ross Arnfield shot an excellent score of 30/40 to win the Iron Sight category. Karl Hovatter and Jim Radcliffe tied with 29/40, with Hovatter winning the shoot-off to take 2nd Iron Sight and Radcliffe finishing in 3rd place.
First Master was won by John Whitcomb. Kermit Hoke took 2nd Master after winning a shoot-off over Steve Maurer. AAA class was won by Mike Kanzeg after a shoot-off with Tim Trunick who finished 2nd AAA, and Mike Shamonsky took 3rd AAA.
Steve Blackstone won a shoot-off in AA class to take first place over Larry Kiehl who finished 2nd AA. The combined A & B class was won by Stan Waddingham followed by John Estok.
Scope class was not immune to shoot-offs and close scores. John Haagen and Tim Torson both fired scores of 28/40. After the shoot-off Haagen emerged the winner and Torson settled for 2nd place. Finishing in 3rd place and one point behind Haagen and Torson was Roger Tremba.
About:
Pennsylvania Rifle and Pistol Association: Constitution of the Commonwealth of Pennsylvania Article I, Section 21, "The right of the citi-zens to bear arms in defense of themselves and the State shall not be questioned." We uphold, promote and support the right to keep and bear arms. Visit: www.pennarifleandpistol.org