WI Judge Rules Concealed Carry Ban Unconstitutional
And another anti-gun law domino falls – thanks to the U.S. Supreme Court's McDonald v. City of Chicago ruling.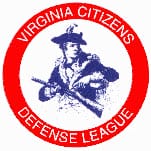 Covington VA –-(Ammoland.com)- A judge in Wisconsin has ruled that Wisconsin's total ban on concealed carry is unconstitutional.
There are only two states with such a ban – Wisconsin and Illinois. Other states that are in jeopardy of having their CHP laws ruled unconstitutional are those which are "may issue" and do not issue permits in an equitable manner to all law abiding citizens (such as Maryland, New York, New Jersey, Massachusetts, and Hawaii).
I cannot determine at this time if the ruling means that one can carry concealed in Wisconsin without a CHP while the ruling is being appealed.
Constitutional Carry (open and concealed carry without needing a CHP) is on VCDL's list of things to be accomplished. Hopefully the good people of Wisconsin will get a taste of that, even if only for a little while.
On the humorous side, Josh Sugarman, with the anti-gun Violence Policy Center, has a rant in the Huffington Post decrying the judge as being an "activist judge."
Oh, that is REALLY rich coming from Josh. He has always been perfectly happy with judges ruling against the Constitution and for gun control. But let a judge follow the Constitution and he is an "activist." I almost sprayed my keyboard when I saw Josh's op-ed.
From the Wisconsin Radio Network: http://tinyurl.com/2673w8f
Judge rules concealed carry ban unconstitutional

by WRN Contributor on October 14, 2010

in Crime & Courts

A Clark County judge says Wisconsin's ban on carrying concealed weapons is unconstitutional. In the case, authorities charged a Sauk City man with carrying a concealed weapon, after he admitted he had a knife in his waistband. He never threatened anyone. In light of the landmark Supreme Court ruling in McDonald v. City of Chicago, attorney William Poss filed a motion to dismiss the case on constitutional grounds. Judge Jon Counsell obliged Wednesday, ruling the law is overly broad and violates both the Second and Fourteenth Amendments of the Constitution.

"The government has to have a compelling state interest to do so (restrict the right to carry) and they have to have the least restrictive means of doing that," said Poss. "Public safety obviously is a state interest, but there's all kinds of ways to do that in this regard." In his decision, Counsell states the law forces citizens to "go unarmed (thus not able to act in self defense), violate the law or carry openly," but notes displaying weapon's openly isn't a "realistic alternative."

As of now, the decision only sets a precedent in Counsell's court, but Poss expects the case will be appealed. "It's ultimately going to get to either the Wisconsin Supreme Court and or the United States Supreme Court one way or another," he predicted. The decision was disseminated around the state Wednesday, and Poss already had 50 congratulatory phone messages or e-mails from colleagues by Wednesday afternoon. "There's a lot of interest in this obviously," he said. "It's not a left or right type of thing quite frankly. It's a liberty thing."

Clark County Assistant District Attorney Dick Lewis said he has 20 days to appeal the ruling, and no decision has been made. Wisconsin is one of only two states which completely ban carrying concealed weapons.
About:
Virginia Citizens Defense League, Inc. (VCDL). VCDL is an all-volunteer, non-partisan grassroots organization dedicated to defending the human rights of all Virginians. The Right to Keep and Bear Arms is a fundamental human right. Visit: www.vcdl.org