OTIS Technology Hits The Bulls Eye By Launching Re-Designed Website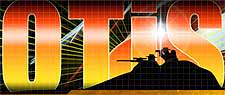 Lyons Falls, NY –-(Ammoland.com)- Otis Technology is known for being on the cutting edge of technology when it comes to its automated facility, lean manufacturing processes, and superior quality products.
Otis cleaning systems are the most advanced gun care systems in the World. Even so, Otis Technology's online presence didn't portray that, until now.
Included in the re-design are new website features, instructional videos, an in-depth dealer page, and a "cleaning system selector". These are just a few of the many improvements made to the site. The System Selector Application will allow users to input the caliber/gauge/mm of firearm(s) they own to receive a populated list of Otis systems that will clean their variety of firearms. This application will prove very helpful to the user.
"Otis Technology needs a website that showcases Otis' excellence. From the cutting edge technology of our products to our roots within our community and industry involvement," says Doreen Garrett, President and CEO of Otis.

"There is not a better time to launch a new website then during our 25th year in business. It's the perfect time to reestablish our online identity."
To compliment the re-designed site, Otis is continuously developing its social media presence. A Facebook fan page, tweets via Twitter, and instructional videos on YouTube are just a sampling of how Otis continues to increase its online presence.
"The web and social media are important to the continued growth of any company. In order to have 25 more successful years this step was necessary," said Denise Miller, President of Sales and Marketing.

"It will also be easier for our customers and vendors to stay in touch with Otis. Social Media builds relationships with so many people and is a great asset. We are excited to share it with all of our customers and trade partners."
Visit the new Otis Technology website at www.otistec.com. Check out the latest Otis news, the newest Otis products and get to know the Otis Pro Staff. Watch the new Otis Pro Staff commercial and share it with your friends. The Otis Technology site was re-designed in collaboration with Maguire/Reeder and Websitepipeline.
Founded in 1985, Otis Technology is now celebrating its 25th Anniversary. The superior Breech-to-Muzzle® design combined with unmatched quality has positioned Otis as the most advanced gun cleaning systems available on the market today.
For more information on this Press Release or any products included in our release log onto otistec.com