12 Days Of Armalite Firearms Sale
ArmaLite Begins Its Annual Holiday Sale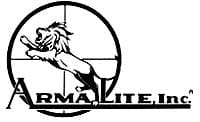 Geneseo, IL – -(Ammoland.com)- ArmaLite, Inc has begun its biggest sale of the year: The 12 Days of ArmaLite.
From December 9th through December 24th, selected items will be available at big savings. Each day, new items will be added to the sale.
Just like in the popular holiday song, every item put on sale will remain in place until the entire sale is over.
Please click here for more details: https://tiny.cc/wahub.
About:
ArmaLite has one of the broadest product lines in the firearms industry. We manufacture and sell semiautomatic rifles in a variety of calibers including 5.56mm and 7.62mm, long range super-accurate bolt action rifles in calibers including .308 Winchester, .300 Winchester Magnum, .338 Lapua, and 50 BMG, and classic 9mm pistols. Visit: www.armalite.com