23rd Annual George Montgomery NRA Youth Wildlife Art Contest Winners Announced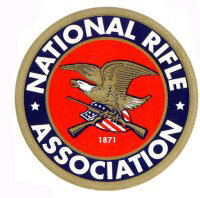 Charlotte, NC –-(Ammoland.com)- The National Rifle Association is pleased to announce the winners of its George Montgomery/NRA Youth Wildlife Art Contest.
The contest, which has been running annually since 1987, is open to students in grades 1 through 12, including home-schooled children.
NRA membership is not required to enter. A record-setting number of entries were received this year, reaching a total of nearly 1,200. Thanks to a generous donation by the George Montgomery Foundation, the contest has begun expanding its outreach efforts to students across the country.
Contestants may enter artwork of any North American game bird or animal that may be legally hunted or trapped. Endangered species and non-game animals, such as eagles and snakes, are not eligible subjects.
Entries are placed into one of four categories based on the school grade of the artist and are judged on effort, creativity, anatomical accuracy and composition. The winners of each category receive $750. Second-place finishers receive $500 and the third-place award is $250.
This year featured the addition of a Best In Show award for the overall winner across all categories. The recipient of the Best In Show award is awarded $1,000.
CATEGORY I (Grades 1-3)
First Place: Allyson Kim, Southlake, Texas
Second Place: Catherine Chen, Fremont, California
Third Place: Janet Cui, Fremont California
CATEGORY II (Grades 4-6)
First Place: Grace Cui, Fremont, California
Second Place: Albert Pei, Union City, California
Third Place: Allison Gracie, Sewell, New Jersey
CATEGORY III (Grades 7-9)
First Place: Gina Huang, Johns Creek, Georgia
Second Place: Asherel Kaseorg, Charlotte, North Carolina
Third Place: Eun-Young Jang, Germantown, Maryland
CATEGORY IV (Grades 10-12)
First Place: Joanna Garcia, Thurmont, Maryland
Second Place: Abraham Hunter, Vienna, Illinois
Third Place: Paul Adelgren, Monument, Colorado
BEST IN SHOW
Joanna Garcia, Thurmont, Maryland
HONORABLE MENTIONS (in alphabetical order)
Christine Chang, Germantown, Maryland
Alex Clark, Houston, Texas
Allison Du, Fremont, California
Kristi Green, Waco, Kentucky
Courtney Haughn, Pinehurst, Idaho
Ruri Kodama, Santa Clara, California
Marianne Lim, Morecross, Georgia
Cliff Liu, Fremont, California
Stacy Liu, San Jose, California
Brandon Shi, San Ramon, California
Kihan Sung, Coppell, Texas
Sharon Pak, Liburn, Georgia
Christy Wang, Fremont, California
Michelle Yang, Alpharetta, Georgia
Jiahang Zhang, Alpharetta, Georgia
Barbara Zhao, Milpitas, California
Photos of the winning entries are posted at www.nrahq.org/youth/wildlife.asp. Questions regarding the contest may be directed to (703) 267-1588 or [email protected]
About:
Established in 1871, the National Rifle Association is America's oldest civil rights and sportsmen's group. Four million members strong, NRA continues its mission to uphold Second Amendment rights and to advocate enforcement of existing laws against violent offenders to reduce crime. The Association remains the nation's leader in firearm education and training for law-abiding gun owners, law enforcement and the military. Visit: www.nra.org