Gun Safety Program For Michigan's Children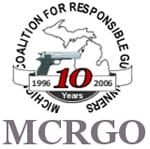 Michigan – -(Ammoland.com)- As responsible gun owners we know that guns are not toys and should never be touched by children outside of tightly-supervised training conducted by safety-conscious adults.
Most readers at AmmoLand are NRA members and may be familiar with the Eddie Eagle GunSafe® Program. Eddie Eagle has been teaching gun safety to younger children (over 21 million so far) since 1988.
Although, in the past, it has been criticized by anti-gun groups as "pro-gun propaganda," the program does not advocate gun ownership or use. In fact, the rules state that Eddie cannot appear anywhere guns are present.
In the cartoon video, he is never shown holding a gun, or advocating gun use or ownership.
The program simply tells children to follow four simple steps if they encounter a gun unexpectedly: "Stop! Don't touch! Leave the area! Tell an adult!" Because this is aimed at younger kids (Pre-K through 3rd grade), there is a song and a dance built into the presentation to help reinforce the message.
Simply put, the program might help save the lives of children whose natural curiosity leads them to touch, and experiment with, interesting things they find. It certainly cannot hurt for this training to be available to them.
Because of the common-sense message of the Eddie Eagle program, a bill allowing and encouraging its use state-wide in both public and charter schools passed both houses of the Michigan legislature by wide margins with bi-partisan support.
Now, all that is needed is the Governor's signature for SB 1402 to become law.

The full text of the bill is included below:

THE PEOPLE OF THE STATE OF MICHIGAN ENACT:
SEC. 1163.

(1) NOT LATER THAN 1 AUGUST 1, 2011, THE DEPARTMENT SHALL DEVELOP OR ADOPT, AND SHALL MAKE AVAILABLE TO SCHOOLS, 1 OR MORE MODEL PROGRAMS FOR GUN SAFETY INSTRUCTION FOR ELEMENTARY SCHOOL PUPILS. THE MODEL PROGRAM SHALL ADOPT OR BE BASED ON THE "EDDIE EAGLE" GUNSAFE ACCIDENT PREVENTION PROGRAM DEVELOPED BY THE NATIONAL RIFLE ASSOCIATION.

(2) EACH SCHOOL DISTRICT AND PUBLIC SCHOOL ACADEMY IS ENCOURAGED TO ADOPT AND IMPLEMENT THE MODEL GUN SAFETY INSTRUCTION PROGRAM DEVELOPED UNDER SUBSECTION (1) IN AT LEAST GRADE 3 BEGINNING IN THE 2011-2012 SCHOOL YEAR.

Governor Granholm can be reached by phone at (517) 335-7858 should you wish to urge her to sign SB 1402.
About:
The Michigan Coalition for Responsible Gun Owners is a non-profit, non-partisan organization. Formed from just eight people in 1996, we now have thousands of members and numerous affiliated clubs across the state. We're growing larger and more effective every day.
Our mission statement is: "Promoting safe use and ownership of firearms through education, litigation, and legislation" Visit: www.mcrgo.org