Anti-Gun Texas Politician Worries Over The Loss of State Gun-Money Revenue
HB 356 would require Texas residents to have a Texas concealed carry license.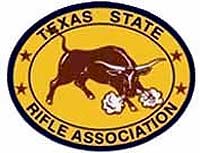 Houston, Tx –-(Ammoland.com)- You don't have to be around Texas Capitol politics long to know that State Rep. Lon Burnam (D-Fort Worth) is a card-carrying anti-gun liberal. He's been rated F for a very long time.
Over his many years in office, he's never seen a good gun bill and votes for every bad one that comes along. There's no reason or logic involved.
So it's odd that Burnam lists concern for the loss of revenue to the state as a reason for filing HB 356. HB 356 would require Texas residents to have a Texas concealed carry license.
The basic criteria for reciprocity agreements between Texas and other states is the background check, not the training. If training was the main factor, there would be no reciprocity agreements as every state does it differently.
There is also a large discrepancy between states when it comes to the fees charged. Texas is one of the most expensive; although there are large discounts for seniors (age 60 and over), for the military, and for the poor but the license itself is $140 plus the cost of a course. Utah for example charges $62.50.
This is more interesting because a state pays for the finger print background check and the FBI charge to the state is about $35 per person. Utah cannot be making money off their license.
Still, Utah may be the only state that allows their state license to be offered in other states. You'd think they'd need to ask for permission!
How far will Rep. Buram get with this Republican super majority?
About:
The Mission of the Texas State Rifle Association is to protect and defend the inalienable rights of the individual Texan to acquire, possess, transport, carry, transfer ownership and enjoy the right to lawful use of firearms for self preservation, for the defense of family and property and the common defense of the Republic and the individual liberties of the people. Visit: www.TSRA.com