ATN Introduces a New Night Vision Goggle
Night Cougar XT – lightweight compact dual eye goggle system.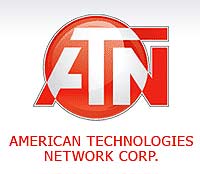 South San Francisco, CA –-(Ammoland.com)- American Technologies Network, makers of military, law enforcement, security and outdoor night vision and thermal applications, is proud to announce The ATN Night Cougar XT.
A lightweight dual eye/tube Goggles System that is comfortable to wear and easy to use.
Powered by two high-quality 1st. Gen+ Light Intensifier Tubes and using fast precision optics, the ATN Night Cougar Night Vision Goggle has one of the clearest and brightest images available in a 1st Gen.
Goggle System. Combine all of the above with a built-in Infrared Illuminator that lets you see in total darkness and you will be on your way to exploring even the darkest of places from your backyard to any exotic location for wildlife viewing or for personal security.
ATN COUGAR XT FEATURES
High resolution Gen 1+ Image Intensifier Tube
Hands-free usageATN Cougar XT
Comfortable, easy-to-adjust headgear
Flip-up headgear
Easy to use digital controls
Multi-coated all-glass optics
Built-in Flood infrared illuminator
Water and fog resistant
Limited Two-Year Warranty
Total Darkness IR System
Proshield Lens Coating
Infrared Illuminator
MSRP $569.00
Company Info:
American Technologies Network, Corp.
1341 San Mateo Ave.
South San Francisco, CA 94080
P: 800-910-2862
www.atncorp.com