Don't Miss the Unveiling of the Day 6 PlotWatcher Pro at the 2011 SHOT Show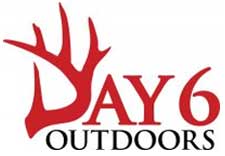 Columbus, GA –-(Ammoland.com)- Day 6 invites you to stop by SHOT Show booth #240 at 10 a.m. on Tuesday, Jan. 18, for the unveiling of the new PlotWatcher Pro.
The Day 6 Plotwatcher Pro Hd Game Camera ( tiny.cc/nzo60x ) made a huge splash during the 2010 SHOT Show, but the new model is sure to impress even more.
Using time-lapse video technology to record high-definition images, the original PlotWatcher takes a picture every 5 or 10 seconds and saves these individual pictures as an HD video.
So whether the animal is 30 feet away or 330 feet away, you'll see them on the video.
The GameFinder video player software, free with the PlotWatcher, gives you the ability to watch an entire day's video in just a few minutes. Basically, the PlotWatcher records what you would have seen if you'd been in the same spot for all of that time.
The new PlotWatcher Pro has all of these features and more, but we don't want to ruin the surprise.
Stop by the booth and find out what makes this new model a must-have for any hunter.
For more information on the PlotWatcher, check out www.day6outdoors.com.