Otis Technology Partners With New Sales Representative Group – Maschmedt & Associates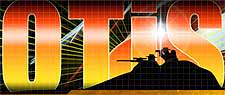 Lyons Falls, N.Y. –-(Ammoland.com)- Otis Technology is happy to announce a new partnership with Maschmedt & Associates.
This new partnership will provide additional sales support for Otis dealers, catalog customers, and distributors in the Missouri, Iowa, Nebraska, and Kansas (MINK) states.
Based in Renton, Washington, Maschmedt & Associates is an award-winning sales agency that has represented premium sporting goods brands for over thirty years. The Maschmedt & Associates' team includes an active field staff to represent the Otis brand within the territory as well as pro- staff associates across the territory to support accounts at consumer events and product training. Maschmedt & Associates will represent Otis Technology at the store and customers' headquarter levels.
"Maschmedt & Associate's reputation for excellent service in the field aligns very well with Otis core values of quality and service to our customers," says Len Nelson, National Sales Director at Otis Technology, "our partnership with Maschmedt & Associates will allow us to best deliver the service and quality representation in the MINK territory that our customers expect from Otis. We are excited to take our customer focus to the next level in the center of the country."
The internal Otis Technology sales team will continue to support marketing, customer service, and warranty support through their Lyons Falls, New York facility while working closely with Maschmedt & Associates.
Otis Technology is known for manufacturing the most advanced gun cleaning systems available. The superior Breech-to-Muzzle design combined with unmatched quality has positioned Otis as the gun care system of choice with the US Military.
For more information on Otis products log onto www.otistec.com.