CBS Breaks on the ATF's Gun Scandal On This Weeks American Trigger Sports Network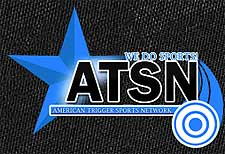 Ventura, CA – -(Ammoland.com)- This week on the Trigger Sports Network, we will hear from Rachel Parsons, NRA Spokesperson, with reports on ATF demanding more power over your guns.
A SPECIAL REPORT on PH murdered by poachers. Then Jim Porter from So Cal Top Guns will bring us up todate on his youh shooting events.
We will hear how a student expelled from school fights back and about ivory smuggling being pushed by China. The a tribute to men & women who guard freedom around the world and David Codrea breaks news on CBS report on ATF
Help us win Telly Awards! Vote for our videos: NSCA Zone 7 Trailer and Episode 95-NSCA Nationals
Click here to see recent video: www.atsn.tv
James B. Towle
Host
American Trigger Sports Network
www.atsn.tv
About:
ATSN was born from the already popular Radio series, "Trigger Sports Radio" which was broadcast nationwide, and hosted by James B. Towle. James wanted to bring the world of Trigger Sports to a whole new level by introducing video clips and LIVE coverage from shooting events on the Trigger Sports LIVE! weekly show. ATSN is set to be the leader in your trigger sports news, and now we are broadcasting around the world! Visit: www.atsn.tv