A Champion for Gun Owners Passes Away: NRA Remembers Former U.S. Sen. James McClure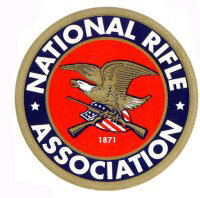 FAIRFAX, Va. –-(Ammoland.com)- We are sad to report that a peerless friend of gun owners, retired U.S. Sen. James A. McClure, R-Idaho — who aggressively led the advancement of the Second Amendment cause in the U.S. Senate for two decades — died on February 26 at his home in Garden City, Idaho. He was 86.
The NRA and its members will most remember Sen. McClure for his ten-year fight to reform the draconian provisions of the 1968 Gun Control Act, culminating in President Ronald Reagan's signing into law the McClure-Volkmer Act — officially known as the Firearms Owners' Protection Act — in 1986.
Working with his stalwart Democratic colleague in the U.S. House of Representatives, Harold Volkmer, and with the total support of the NRA, the reforms curbed abusive practices that had wrecked the lives of countless innocent gun owners.
From his first days as a U.S. Senator, Jim McClure made a difference.
His swearing in as a U.S. Senator in 1973 was a benchmark in the history of the Second Amendment — the beginning of the end of what was then touted by a smug national media and political establishment as an unstoppable war of attrition against private ownership of firearms.
After all, just months before his election in November of 1972, the U.S. Senate had passed a "Saturday Night Special" bill that would have banned one-third of the handgun models owned by peaceable Americans. It was supposed to have been another sure addition to the Gun Control Act — part of the step-at-a-time march toward total civil disarmament.
But that never happened, due in large measure to unflinching efforts by Jim McClure on behalf of the nation's gun owners.
In subsequent Congresses, when the same legislation was pressed by the gun ban crowd, Jim McClure was there to stop it. During his tenure, not one measure demanded by the gun prohibitionists was enacted.
From the beginning, Sen. McClure organized a solid body of like-minded pro-Second Amendment senators, and as a conservative Republican he reached across the isle and broadened the gun rights coalition to include many Democrats. Sen. McClure possessed an unlimited attention span when it came to protecting the Second Amendment, a dedication that gun owners had not seen before in the Senate.
The only way to sum up Jim McClure's tenure is to say that without him, Americans today would not possess the Second Amendment freedom we now cherish.
About:
Established in 1871, the National Rifle Association is America's oldest civil rights and sportsmen's group. Four million members strong, NRA continues its mission to uphold Second Amendment rights and to advocate enforcement of existing laws against violent offenders to reduce crime. The Association remains the nation's leader in firearm education and training for law-abiding gun owners, law enforcement and the military. Visit: www.nra.org