ATK Continues International Market Expansion with Battle-Proven Bushmaster Chain Guns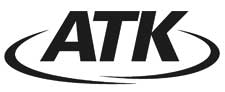 MINNEAPOLIS, Minn –-(Ammoland.com)-ATK (NYSE: ATK) announced today a total of $33.5 million in new medium caliber cannon orders.
The contracts, from a mix of European and Middle East/North Africa (MENA) Region customers, will expand ATK's production of its battle-proven M242 and Mk44 Bushmaster Chain Guns in support of allied forces worldwide.
ATK's Mesa, Ariz. facility will manufacture both the 25mm M242 and the 30/40mm Mk44 automatic cannons. ATK medium caliber cannons are sold in more than 30 countries world-wide and are the primary gun systems for the Bradley Fighting Vehicle, the Light Armored Vehicle, the Apache Attack Helicopter, and coastal patrol craft.
More than 11,000 25mm M242s are in service worldwide. The 30/40mm Mk44 has become the weapon of choice for the world's medium caliber fighting platforms – including ground combat vehicles, naval and aircraft applications.
"ATK has long been a leader in providing affordable and proven medium caliber gun systems to the U.S. Armed Forces and our allies," said Dan Olson, Vice President and General Manager, ATK Integrated Weapon Systems. "These awards support our focus on international growth and help sustain ATK's market leading position in the development and manufacturing of quality medium caliber guns systems."
ATK is an aerospace, defense, and commercial products company with operations in 23 states, Puerto Rico, and internationally, and revenues of approximately $4.8 billion. News and information can be found on the Internet at www.atk.com.