Montana Primer and Brass Bill Takes Unexpected Detour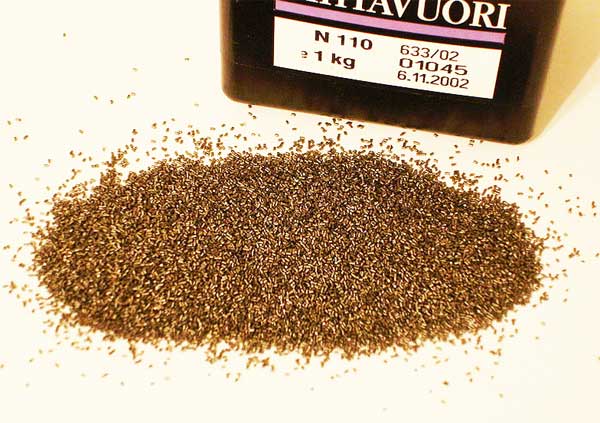 Washington, DC –-(Ammoland.com)- SB 371, the powder, primer and brass bill has been reassigned to the House Appropriations Committee to review the fiscal consequences of the bill.
It is scheduled for a public hearing before Appropriations at 9 AM this morning (Friday).
This reassignment caught me off guard or I would have been there. If you want to look at the Fiscal Note attached to SB 371, there is a link to it from the Legislature's Web page for SB 371 (or HERE).
Here is my email from late last night to members of the Appropriations Committee.
=====================

Dear Committee Members,

I see that SB 371 has been referred to House Appropriations for a public hearing at 9 AM on Friday (tomorrow morning). I regret that I cannot rally to Helena on such short notice to appear to speak about the SB 371 Fiscal Note. I hope this email will substitute for an appearance.

The purpose of SB 371 is to encourage the manufacture of smokeless powder, small arms primers and cartridge brass (ammunition components) in Montana. No such businesses exist in Montana at this time.

I wish to make three points about the Fiscal Note:

1) Assumptions 5, 6, 7, and 8 of the Fiscal Note assume that such businesses exist now in Montana. Those assumptions are incorrect. No such business exists now in Montana. Montana DOES have businesses which assemble components into finished ammunition. Such businesses would not be affected by or benefit from SB 371. Because no ammunition component manufacturers currently exist in Montana, the costs attributed by the Fiscal Note do not occur. Thus, Assumptions 5, 6, 7, and 8 are meaningless.

2) The House Taxation Committee made a significant change to SB 371 since the Fiscal Note was compiled. At Page 3, Lines 20 and 21, a new provision was inserted by the House Taxation Committee (Section 4(3) ) to clarify that any tax breaks would only apply to that portion of any business actually manufacturing ammunition components. Although Section 2(4) on Page 2 limits SB 371 effect to only businesses for which over 50% of the business activity is manufacture of ammunition components, the new provision added by the House Taxation Committee clarifies that tax breaks would only apply to that part of a business actually manufacturing ammunition components, but not to a theoretical 49% of a business engaged in other business activity.

3) DOR assumption 11 says it will cost DOR $3,318 to develop an application form for manufacturers of ammunition components to apply to claim the tax breaks of SB 371. If this figure is correct, may I please be awarded the contract to develop this form?

I respectfully request that you reject the Fiscal Note for SB 371 and approve SB 371 as is.

FYI, I'll paste below my signature an email I received today from a current cartridge brass remanufacturer in Colorado who has new brass manufacturing equipment warehoused and who would like to move this equipment to Montana and create jobs if SB 371 passes. I've had a similar expression of interest about making primers in Montana from another current manufacturer in Oregon.

Sincerely yours,

Gary Marbut, president
Montana Shooting Sports Association
https://www.mtssa.org
author, Gun Laws of Montana
https://www.mtpublish.com
================================

Dear Gary,

It was very nice to hear from you about the progress you are making with SB 371 in Montana.

As you know, I have a substantial amount of brass-making equipment in reserve here in Colorado and would love to be involved in a joint venture of some kind where we could see this equipment producing brass shell casings once again for the ammunition industry. I support your efforts with great enthusiasm and hope your are successful in the near future.

Sincerely

Dan Scharch

Scharch Mfg. Inc
https://scharch.com/
Gary Marbut, president
Montana Shooting Sports Association
www.mtssa.org
author, Gun Laws of Montana
www.mtpublish.com
About Montana Shooting Sports Association:
MSSA is the primary political advocate for Montana gun owners. Visit: www.mtssa.org