ATK Receives $488M in Small-Caliber Ammunition Orders
ATK Ammunition Orders Include New M855A1 Enhanced Performance Round, Recent Orders Support ATK's Performance on U.S. Army Contract.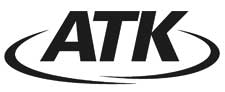 MINNEAPOLIS, Minn –-(Ammoland.com)- ATK (NYSE: ATK) has received orders totaling more than $488 million for small caliber ammunition pursuant to an Indefinite Delivery/Indefinite Quantity (IDIQ) contract with the U.S. Army Contracting Command, Rock Island (ACC-RI).
This order includes a mix of 5.56mm, 7.62mm and .50 caliber military ammunition to be produced at the Lake City Army Ammunition Plant in Independence, Mo.
ATK is the world's leading producer of small-caliber military and commercial ammunition. The company successfully partnered with the Army to design and produce the new 5.56mm cartridge known to the U.S. warfighter as the Enhanced Performance Round (EPR).
"This latest set of orders includes an increase in the demand for the new M855A1 Enhanced Performance Round, which is getting very positive reviews by the warfighter," explained ATK Small Caliber Systems Vice President and General Manager Mark Hissong. "We've produced more than 100 million rounds of the M855A1 EPR since transitioning it into full-rate production last year. We will increase EPR production rates this year as we complete the modernization of high-speed, high-volume 5.56mm production equipment used to manufacture this new high performance round."
ATK has operated Lake City since April 2000, improving manufacturing efficiencies, increasing manufacturing rates, and partnering with the Army to modernize the facility's infrastructure, and production processes and equipment.
ATK is an aerospace, defense, and commercial products company with operations in 23 states, Puerto Rico, and internationally, and revenues of approximately $4.8 billion. News and information can be found on the Internet at www.atk.com.