Destiny of Pro Gun Bills To Be Discussed By NC Senate Leadership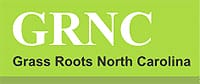 North Carolina –-(Ammoland.com)- The fate of pro-gun bills such as HB 111, the parks and restaurants bill, and the Castle Doctrine will be discussed this week by NC Senate leadership.
As you have likely heard, many polls are being crafted to misrepresent public opinion on CCW in parks and restaurants.
So it is vital that they hear from you that this is a priority. If HB 111 is to pass before intended adjournment on July 1, they must begin moving it now. See the important points that you need to make below:
Permit-Holders Proven Responsible
According to the NC State Bureau of Investigation, 336,743 concealed handgun permits have been approved, yet only 1007 (0.29% — less than 1/3 of a single percent) have been revoked for any reason, with most revocations unrelated to guns.
Although the SBI doesn't track reasons for revocation, evidence from elsewhere suggests the vast majority of revocations are for reasons unrelated to guns. In Florida, for example, where 1,935,222 permits were issued, only 168 (.009%) were revoked due to misuse of firearms.
As in the 37 other states with concealed handgun laws, North Carolina permit-holders have a 16 year track record of proving themselves sane, sober and law-abiding.
"Wild west" predictions of "shootings at traffic lights" by the law's opponents have proven false in North Carolina as in all of the 37 states which have adopted such laws.
Why Parks?
State parks: Although violent crime overall has dropped by 27.7% since inception of concealed carry, ostensibly "gun free" state parks have not benefited from the deterrence effect of the law, experiencing only an estimated drop of 8.93%, including an estimated 72 violent crimes and 1278 property crimes.
Municipal parks: Violent crime rates for municipal parks are not tracked by the State Bureau of Investigation, but urban settings and frequent news reports of rapes, murders and assaults suggests a much higher rate and number of violent crimes, perhaps numbering in the thousands.
Deterrence effect: Controlled, multi-variate studies of concealed handgun permit laws around the country show they deter murder, rape and aggravated assault.
Net benefit: Beyond allowing joggers, hikers and families enjoying North Carolina's state and municipal parks to protect themselves against violent predators, HB 111 is likely to create a drop in crime by deterring criminals who search for unarmed victims.
Why Restaurants?
Restaurant carry is not untested: Even The New York Times admits that at least 39 states (by some counts, 40 states) permit concealed carry in restaurants.
Even a simple buffet restaurant is off limits to concealed carry if it has an on-premises alcohol consumption permit. When concealed handgun permit-holders go to such restaurants, they and their families are unprotected not only there but also in surrounding neighborhoods and parking lots.
Nothing would change the current prohibition on consuming alcohol while carrying concealed firearms contained in § 14-415.11 (c).
Restaurant owners would still have the option of posting against firearms under § 14-415.11 (c).
The North Carolina Restaurant & Lodging Association (NCRLA) has said that it does not oppose the bill.
GRNC strongly advises you to oppose the "Guice Amendment," made in the House, under which municipalities could ban firearms in recreational facilities. Those facilities are precisely where permit-holders most need to protect family members.
Both Virginia (4/10) and Tennessee (6/10) have adopted restaurant carry without reported problems.
IMMEDIATE ACTION REQUIRED
Contact
Contact the members of the Senate Judiciary II Committee (listed following the message).
Deliver this message:

Dear Senate Judiciary II Committee Member:

I am writing you to let you know that HB 111, "Handgun Permit Valid in Parks & Restaurants," is a priority. In order to meet your intended adjournment of July 1 – as has been stated as a goal – it is vital that you communicate to your leadership to get HB 111 moving now. Another top priority is the long awaited Castle Doctrine. Remember, there are former legislators who are now at home rather than in Raleigh for opposing this important measure. Recently anti-gunners in the media and academia have concocted skewed polls to scare you into inaction on these important matters. Don't be fooled. Also do not buy the misinformation campaign on the issues.

Permit holders have proven to be sane, sober and law abiding over the last 16 years. Less than one-third of one percent of permits has been revoked for any reason – mostly non-gun related. Many of the less reasonable in society crowed that there would be "wild west" scenarios leading to shootouts at every minor clash, such as fender benders. That simply has not happened. It is important that HB 111 pass for a number of reasons. The 27.7% drop in violent crime since the inception of the concealed carry law has not been reflected in the gun free zones of state parks, which have only seen a decrease of 8.93%. The correlation between arming those who would otherwise be victims and drops in crime is clear. In restaurant carry – despite outright falsehoods being reported – nothing would change in relation to disallowing those consuming alcohol from being armed, however; those not imbibing would have the option of armed self protection within the restaurant and even more importantly, the highly vulnerable parking lots outside. It is important to note that despite outside pressure, the North Carolina Restaurant & Lodging Association (NCRLA) does not oppose HB 111.

I urge you support and pass this important bill. I will be monitoring the progress of HB 111 and your actions on this matter through the alerts of Grass Roots North Carolina.

Sincerely,

A Concerned North Carolina Voter
Contact these legislators:
COPY & PASTE CONVENIENCE LIST
(pick the method that works for your email program)
(with commas)
[email protected], [email protected], [email protected], [email protected],
[email protected], [email protected], [email protected], [email protected],
[email protected], [email protected], [email protected], [email protected],
[email protected], [email protected], [email protected], [email protected],
[email protected]
(with semi-colons)
[email protected]; [email protected]; [email protected]; [email protected];
[email protected]; [email protected]; [email protected]; [email protected];
[email protected]; [email protected]; [email protected]; [email protected];
[email protected]; [email protected]; [email protected]; [email protected];
[email protected]
(space delimited)
[email protected] [email protected] [email protected] [email protected]
[email protected] [email protected] [email protected] Jim.Davi[email protected]
[email protected] [email protected] [email protected] [email protected]
[email protected] [email protected] [email protected] [email protected]
[email protected]
Full Contact Info
Senator Austin M. Allran
300 N. Salisbury Street, Room 625
Raleigh, NC 27603-5925
(919) 733-5876
[email protected]
Senator Warren Daniel
300 N. Salisbury Street, Room 411
Raleigh, NC 27603-5925
(919) 715-7823
[email protected]
Senator E. S. (Buck) Newton
300 N. Salisbury Street, Room 410
Raleigh, NC 27603-5925
(919) 715-3030
[email protected]
Senator Doug Berger
300 N. Salisbury Street, Room 516
Raleigh, NC 27603-5925
(919) 715-8363
[email protected]
Senator Stan Bingham
16 W. Jones Street, Room 2117
Raleigh, NC 27601-2808
(919) 733-5665
[email protected]
Senator Dan Blue
16 W. Jones Street, Room 1117
Raleigh, NC 27601-2808
(919) 733-5752
[email protected]
Senator Debbie A. Clary
300 N. Salisbury Street, Room 314
Raleigh, NC 27603-5925
(919) 715-3038
[email protected]
Senator Jim Davis
16 W. Jones Street, Room 2111
Raleigh, NC 27601-2808
(919) 733-5875
[email protected]
Senator Don East
300 N. Salisbury Street, Room 522
Raleigh, NC 27603-5925
(919) 733-5743
[email protected]
Senator James Forrester
16 W. Jones Street, Room 1028
Raleigh, NC 27601-2808
(919) 715-3050
[email protected]
Senator Fletcher L. Hartsell, Jr.
300 N. Salisbury Street, Room 300-C
Raleigh, NC 27603-5925
(919) 733-7223
[email protected]
Senator Ed Jones
300 N. Salisbury Street, Room 518
Raleigh, NC 27603-5925
(919) 715-3032
[email protected]
Senator Tommy Tucker
300 N. Salisbury Street, Room 311
Raleigh, NC 27603-5925
(919) 733-7659
[email protected]
Senator Don Vaughan
300 N. Salisbury Street, Room 515
Raleigh, NC 27603-5925
(919) 733-5856
[email protected]
Senator Harris Blake
300 N. Salisbury Street, Room 408
Raleigh, NC 27603-5925
(919) 733-4809
[email protected]
Senator Charlie Smith Dannelly
16 W. Jones Street, Room 1127
Raleigh, NC 27601-2808
(919) 733-5955
[email protected]
Senator Floyd B. McKissick, Jr.
300 N. Salisbury Street, Room 520
Raleigh, NC 27603-5925
(919) 733-4599
[email protected]
About:
Grass Roots North Carolina/Forum for Firearms Education is a non-profit, all volunteer organization devoted to educating the public about trends which abridge the freedoms guaranteed by the Bill of Rights, and engaging in grass roots activism to preserve those freedoms. Formed in 1994 to conduct a highly successful rally for the Second Amendment, GRNC has gone on to conduct projects like "Remember in November: A Gun Owner's Guide to Voting," bringing concealed carry to North Carolina. Visit:www.grnc.org