Ohioans For Concealed Carry's Annual Party In The Park Scheduled for July 30th, 2011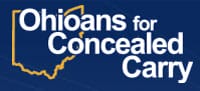 Ohio –-(Ammoland.com)- Ohioans For Concealed Carry's eighth annual Party In The Park is scheduled for Saturday, July 30th, 2011 at Liberty Park in Powell, Ohio.
Once again, we will have great food, entertaining speakers, door prizes and even better companionship!
Scheduled speakers include Representative Danny Bubp, sponsor and primary mover of HB45, the Restaurant Carry Bill, and Kevin Coughlin, the declared candidate for the Republican primary in the Senate race against Sherrod Brown. We will also bring you up to date on pending legislation and actions which OFCC has taken and has planned.
Liberty Park is located centrally in the State in Powell, just northeast of Columbus on Home Road. The party starts at 11:30 with a catered lunch, followed by our speakers and then door prizes. Tickets are required if you plan to eat or want to participate in the door prizes. You may attend without a ticket if you wish to waive participation in lunch and prizes. The party will end around 4:00 pm.
Where: Liberty Park is in Powell, Ohio. Use this Google map to get directions.
Cost: $15ea for one ticket, $14ea for two or more tickets. E-Tickets may be ordered online through our webstore. – print the emailed receipt or write down your order number, it is your only ticket and proof of purchase.
Please note: In 2010 we saw an unusually high number of at-the-door purchasers who were unaware that lunch was not served throughout the day, or that we can run out of food. If you wish to eat you should pre-purchase a ticket and you should arrive ON TIME. Lunch is typically served at 11:30am and the caterer will begin cleaning up approximately 1 to 1.5 hours later.
Drinks: The chilled beverages (pop, tea, etc) are for lunch patrons only. If you attend without a lunch ticket please bring your own beverages as the volume of drinks we need to bring and keep chilled for those individuals having lunch is quite substantial.
Door Prizes: Every year a number of businesses and individuals ask to donate to our door prize table. For major items of substantial value from a business we'll reward you with free advertising on the websites too! To contribute an item please use the Contact Us link and submit a "general question".
Spread the word:
Download our flier and hang it any gun shop, gun range, club, or public area where its generally acceptable to hang this type of flier. (Maybe the local starbucks or Panera bread?). Help us get the word out and maybe someone who has never heard of OFCC will get involved and come to the picnic!
Get the flier by clicking here
About:
Ohioans for Concealed Carry, founded in 1999, is a grassroots political activist organization. When founded, the primary goal of OFCC was getting concealed carry passed into law in Ohio. With that accomplished, our mission became to refine the concealed carry law and to expand and preserve the rights of all gun owners in Ohio. Visit: Ohioccw.org