Lipsey's Announces Exclusive Ruger K1A #1 Stainless Light Sporter Rifle in 250 Savage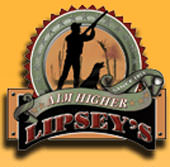 Baton Rouge, Louisiana –-(Ammoland.com)- Lipsey's LLC, a leading nation-wide firearms distributor, is pleased to announce the fifth installment of the popular K1A Series of Ruger Number 1 rifles.
This edition is chambered in the classic 250 Savage cartridge and features a 22" light weight stainless steel barrel with sights and a walnut stock.
Only 250 of these much anticipated Number 1's will be produced.
"Collectors and shooters have flocked to this series of rifles and I believe the 250 Savage will be the most sought after version yet" said Lipsey's National Sales Manager, Garrett Prather.
Lipsey's has been a firearms distributor since 1953 and currently services FFL licensed firearms retailers in all 50 states.
This exciting new exclusive Ruger Number 1 stainless 250 Savage will complement Lipsey's extensive line of special make-up and limited edition firearms. Learn more about Lipsey's large collection of current and past exclusive firearms at www.LipseysGuns.com.
Firearms dealers can visit www.Lipseys.com to open or manage their account