ICORE on PURSUIT On This Weeks American Trigger Sports Network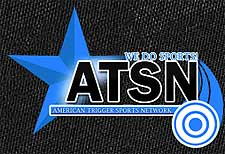 Ventura, CA – -(Ammoland.com)- This week on the Trigger Sports Network, Rachel Parsons, NRA -ILA spox warns rifle registration still on Obama's hit list
Think you have seen and heard all there is on Hog Hunting, Barbara Crown, publisher of the Hunting Report, educates us.
Mark Walters, host of "Armed America Radio", goes toe to toe with James and answers, "What would you do?" if you were carrying a gun.
"Hell is coming and it has rotor blades", sit along side shooter on a Texas Hog Hunt.
All this and more, on Trigger Sports LIVE! at www.atsn.tv – Your #1 Network for Trigger Sports!
New show every Wednesday 12 noon PST. On your computer, 24/7, when YOU want to see it!
All new ATSN Television Show on the PURSUIT CHANNEL, (Dish Network – 240 HUNT and DirecTV – 608 PRST) Thursdays at 8pm PST. Don't miss it!
July 14 – Episode 3 – I.C.O.R.E. – Hogue Range SLO
July 21 – Episode 4 – 4th Annual Mammoth Winter Biathlon
July 28 – Episode 5 – Ruger Rimfire – Dalton Range – Piru
Coming in August…World English Sporting Clays, Steel Challenge, Straight Arrow Bow Club and more.
Click here to see recent video: www.atsn.tv
James B. Towle
Host
American Trigger Sports Network
www.atsn.tv
About:
ATSN was born from the already popular Radio series, "Trigger Sports Radio" which was broadcast nationwide, and hosted by James B. Towle. James wanted to bring the world of Trigger Sports to a whole new level by introducing video clips and LIVE coverage from shooting events on the Trigger Sports LIVE! weekly show. ATSN is set to be the leader in your trigger sports news, and now we are broadcasting around the world! Visit: www.atsn.tv