ARMED AMERICAN RADIO To Broadcast Live From The Minnesota State Fair
Sunday August 28th.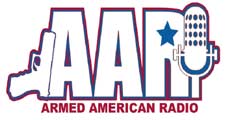 Atlanta GA –-(Ammoland.com)- August, 25th/Delta Media, LLC- Nationally syndicated Armed American Radio will broadcast live this Sunday, August 28th from 7-10pm CT during the Minnesota State Fair from Salem Radio's WWTC AM 1280, "The Patriot" booth on the midway.
Host Mark Walters will also be making an appearance earlier in the day at the new Gander Mountain firearms training facility in Lakeville, MN from 12- 2pm.
Syndicated host Mark Walters said, "I love taking the show on the road and bringing Armed American Radio to the nation live from the Minnesota State Fair is always a great time.

This is our second appearance here for what is turning out to be an annual event for the Armed American Radio Network. The Fair provides a great venue for AAR fans from throughout the state of Minnesota to come watch the show live and enjoy a great time with their family.

If you're in the area and will be attending the fair, make sure to stop by the AM 1280, The Patriot booth or head over to the Gander Mountain training facility to say hello"!
Adding affiliate stations at an unprecedented pace since its syndication less than two years ago, AAR now airs in dozens of markets across America from Florida to Alaska every Sunday evening from 8-11pm ET, 5-8 pm PT and is the fastest growing nationally syndicated, pro-gun radio broadcast in America. Focusing on the right to carry a firearm, Mark Walters and the Armed American Radio Network bring listeners the news, information and truth about the right to carry that the mainstream media simply ignore!
For more information, or to schedule an interview, please contact:
Mark Walters
Host
Armed American Radio Network www.armedamericanradio.com
[email protected]
386-AAR-Mark (386)-227-6275
Armed American Radio is syndicated on the Salem Radio Network. For media kit information, please visit www.srnonline.com/talk/talk-walters.shtml
About:
Armed American Radio is the most free-thinking, politically incorrect radio station in the U.S.A. We discuss liberty, self-defense, weapons, family, friends, and life. Visit: www.Armedamericanradio.org