ATK Receives $58.7 Million Award for Continued Production of 20mm PGU Ammunition
U.S. Government Awards Third Option on ATK Contract for 20mm Tactical and Training Ammunition.
Order Reinforces ATK's Position as a Preferred Provider of Medium-Caliber Munitions.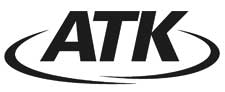 MINNEAPOLIS, Minn –-(Ammoland.com)-ATK (NYSE: ATK) has received an order valued at more than $58.7 million from the U.S. Army Contracting Command, Direct Fire Munitions Branch, Rock Island Contracting Center (RICC), Rock Island, Ill., to produce multiple variants of 20mm PGU-series ammunition.
This is the third order under a contract originally signed in September 2008. If all options are exercised, ATK's contract is expected to exceed $170 million by 2013.
ATK will produce PGU-27A/B Target Practice (TP), PGU-30A/B Target Practice-Tracer (TP-T), PGU-28A/B Semi-Armor Piercing High Explosive Incendiary (SAPHEI) ammunition, a PGU-28A/B SAPHEI and PGU-30A/B TP-T linked configuration, and a PGU-27A/B TP and PGU-30A/B TP-T linked configuration. These cartridges are used on the U.S. Air Force's F-15 and F-16, the U.S. Navy and Marine Corps F-18, and the U.S. Marine Corps Cobra AH-1 helicopter.
ATK's suite of 20mm ammunition provides cost-effective, ballistically-matched training rounds for improved warfighter performance, as well as tactical rounds that offer the accuracy, lethality and penetration capabilities necessary to effectively defeat today's threats.
"We are proud of the role our medium-caliber munitions play in maintaining military readiness," said Dan Olson, Vice President and General Manager, ATK Integrated Weapon Systems. "ATK is a preferred provider of medium-caliber ammunition solutions and we are committed to providing the broadest offering of highest quality ammunition to U.S. and allied forces worldwide."
ATK's Mesa, Arizona-based Integrated Weapon Systems Division was awarded the contract and will produce the ammunition at the Lake City Army Ammunition Plant in Independence, Mo. Delivery of the options rounds will begin in 2012.
ATK is an aerospace, defense, and commercial products company with operations in 22 states, Puerto Rico, and internationally, and revenues of approximately $4.8 billion. News and information can be found on the Internet at www.atk.com.