Bushmaster Secures Contract to Supply Rifles to the Amtrak Police Department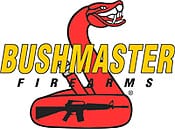 Madison, NC –-(Ammoland.com)- Bushmaster Firearms International (BFI) was recently awarded a contract to supply the Amtrak Police Department with 100 best-selling, Bushmaster M4-Type Patrolman's Carbine rifles.
These lightweight, gas-operated custom rifles feature a Magpul collapsible stock, A.R.M.S. flip-up front and rear sights, 16-inch barrel with flash suppressor and a tough Parkerized finish.
"We are extremely proud to be providing rifles to a national agency like Amtrak, with their critical mission to provide safety to our country's railroad passengers," stated Rick Johnson, Director of Law Enforcement Sales for Bushmaster. "We continue to produce high-quality rifles for the law enforcement community and look forward to more opportunities in the future."
The contract is being awarded through Markl Supply Company of Pennsylvania.
Magpul is a registered trademark of the Magpul Corporation. A.R.M.S. is a registered trademark of Atlantic Research Marketing Systems (A.R.M.S.) Inc. Amtrak is a registered trademark of the National Railroad Passenger Corporation.
About Amtrak Police Department
The Amtrak Police Department is a national police force dedicated to protecting the passenger and employees of Amtrak and safeguarding the trains and rails throughout the country.
About Bushmaster Firearms International
Bushmaster Firearms International, (BFI) is the leading supplier of AR15/M16 type rifles in the United States for Law Enforcement, security and private consumer use. Headquartered in Madison, NC, BFI supplies aluminum and advanced carbon fiber-based rifle platforms in calibers ranging from 5.56mm/223 to 50BMG. These and associated accessories manufactured by BFI meet the tactical rifle needs of US customers as well as Military, Law Enforcement and Security clients from over 50 countries worldwide. Visit our web site at www.bushmaster.com.