Jeremy Reid Wins USPSA Area 4 Single Stack Shooting Title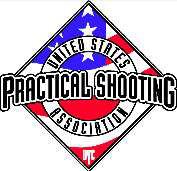 BURLINGTON, Wash. –-(Ammoland.com)- Jeremy Reid won five of 12 stages at the U.S. Practical Shooting Association's Area 4 Handgun Championship in Wichita Falls, Texas to claim the Single Stack division title with a final score of 1448.5527 points.
Finishing second was Greg Martin who had been nearly 50 points out of first but closed the gap to within eight points with three stage wins in the latter part of the match.
Martin posted a final score of 1440.2468 points.
"Jeremy shot a solid match and led the field from start to finish to take the 2011 Area 4 Single Stack title," said Phil Strader, the USPSA Area 4 director.
Rounding out the top five were Mike Mansilla of Victoria, Texas in third with two stage wins and 1292.6376 points, Steven Cline in fourth with 1255.4567 points and Jeremy Newell in fifth with 1237.4440 points.
Elsewhere within the division, Joe Lopez finished as the top senior shooter with a score of 927.4451, while Lucien Larche, the only junior in the division, finished with 679.0607.
To learn more about practical shooting, or join the 20,000 members of USPSA in the most dynamic and fast-paced shooting sport around, visit www.USPSA.org, follow @USPSA_Shooting on Twitter, like USPSA on Facebook (www.facebook.com/USPracticalShootingAssn) or read the Practical Shooting blog (http://practicalshooting.posterous.com).
About:
USPSA is a non-profit membership association. Most of the more than 20,000 individual members belong to and regularly compete at one of the nearly 375 affiliated clubs and sections (groups of clubs banded together for mutual benefit) located across the United States. USPSA is affiliated with the International Practical Shooting Confederation (I.P.S.C.), which is comprised of approximately 67 nations. USPSA is the American region of IPSC. Visit: www.uspsa.org