Laura Torres-Reyes Of Team ITI Captures High Lady At IDPA Patriot Match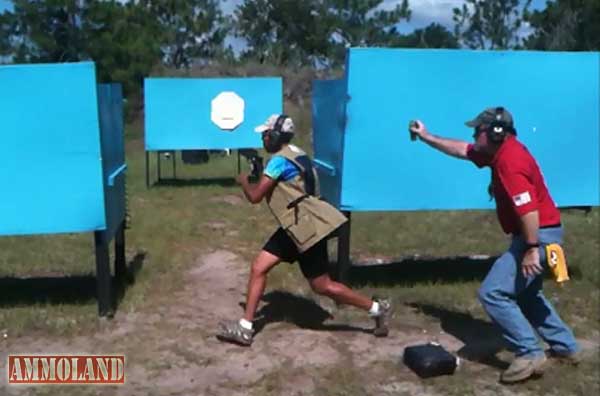 Shacklesford, Va -(Ammoland.com)- Laura Torres-Reyes of Team International Training, Inc. (ITI) captured the High Lady and High Military titles at the IDPA Patriot Match, held in Lewiston, PA August 27th – 28th, 2011. Torres-Reyes completed the match with a final score of SSP – Expert 249.13 (55).
"I was pleasantly surprised at the results after having a significant jam early in the match. I think it made me relax and really flow with the chi of executing the stages. I even earned my first ever stage win!" exclaimed Torres-Reyes. "It was a great example of why you should never give up! We all have glitches during a match. The key to success is to quickly adapt, overcome and move forward. The match director was outstanding and the SO's were great at keeping things running smooth and safe."
Torres-Reyes' can next be seen competing at the Texas State IDPA Championship 2011 in Hempstead, TX on September 4th, 2011.
Follow Team ITI on Facebook
Watch videos of ITI on YouTube Channel
About G4S International Training, Inc.:
G4S International Training Incorporated (ITI) is the training division for G4S. Founded in 1989; ITI is committed to providing benchmark security training programs emphasizing professionalism, quality, customer service, and a fair price. ITI conducts both mobile and fixed site training in security assistance and security service programs for the U.S. Government, U.S. military, corporate America, and now private citizens. For more information on ITI or any of their courses, log on to www.itiwsi.com.
About Laura Torres-Reyes:
Laura Torres-Reyes first started her shooting career five years ago when she decided to practice to qualify for a deployment in support of Operation Iraqi Freedom. She primarily competes in IDPA as an SSP EX and has earned 21 state and regional Ladies Championship titles and 25, state and regional High Military Championship titles. She has been serving for over 23 years on Active Duty in the Air Force. Colonel Torres-Reyes, a Bronze Star Medal recipient, specializes in Occupational Medicine. Prior to being on Team ITI, Torres-Reyes competed as a member of Team Smith & Wesson for two years.