Ohioans For Concealed Carry Open Carry Picnic – This Sunday, Cleveland Heights Ohio.
FREE – FREE – FREE – FREE – FREE – FREE – FREE – FREE – FREE – FREE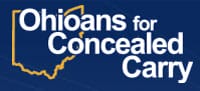 Ohio –-(Ammoland.com)- WHERE: Cleveland Heights' Forest Hills Park
WHEN: 12:30pm until about 2:30pm
WHO: You and anyone else you want to bring. Kids welcome. Its a park!
WHAT: The Open Carry picnic is similar to an open carry walk, but instead of having a walk we've reserved the pavilions in Cleveland Heights and we're going to cook out hot dogs! Come join us!
ARMED: Sure. You're welcome to come carrying OPENLY or if you prefer, concealed. Come join us for a GREAT social event and help us make a point. Local news media is expected to attend in some fashion.
RSVP: If you would, either respond to this email IF YOU ARE ATTENDING and say "I'm coming!" — or if you're a member of our discussion forums go read this thread and vote in the poll: www.ohioccwforums.org/viewtopic.php?f=3&t=55255
WHY: Well ok, that is going to take more than a few words:
Ohioans For Concealed Carry began writing the City of Cleveland Heights in 2008 asking them to take down their "No Guns" signs in their parks and to repeal their illegal gun control ordinances.
We received a prompt and courteous "ok" reply from a member of council who said he'd work with the law director to resolve the problem. That individual is no longer on council, and because of the positive reply we had moved on to OTHER burning tasks on our agenda.
Fast forward to late 2010, early 2011 and it became obvious that not only did all of their anti-gun ordinances still exist, but they've continued to post "NO Guns" signs in the parks.
OFCC's newest coordinator, who also serves as our media relations manager, is a resident of the city and pointed out that he had discussions with a candidate for council who promised to fix the issues. That individual is on council and wouldn't address the issue again.
Emails from people like you to the City of Cleveland Heights were ignored.
Finally, OFCC's Compliance Coordinator Chris Harben called the City of Cleveland Heights law director to discuss one of our recent mailings about open carry laws. When he introduced himself he was told "I know who you are" (with a chuckle). When Chris explained the issues that were on-going in Cleveland Heights he was told that the law director didn't agree with our position, or the law — and hung up on.
Last month Ohioans For Concealed Carry sued the City of Cleveland Heights in Cuyahoga County Common Pleas Court, pointing out that the City of Cleveland Heights was violating Ohio Revised Code 9.68 — statewide preemption of firearms laws.
FOX8 Covers OFCC's Cleveland Heights Lawsuit
After a week or two of insisting they "never heard" from us about anything but the signs in their park in the news media Ohioans For Concealed Carry published the emails and faxes we had sent to the City of Cleveland Heights (as well as their responses) from 2008 here: Cleveland Heights, Law Director: On Notice Since 2008
The City of Cleveland Heights promptly did what we've been asking them to do since 2008:
Promptly passed emergency legislation to repeal illegal gun ordinances
Promptly REMOVED the signs in their parks that banned carrying a firearm.
But that is not all:
They filed a response with the court asking the court to DISMISS THE CASE AGAINST THEM because they had decided to finally agree with us now that we had sued them. The judge has yet to formally rule on that motion.
Ohio Revised Code calls for an entity that is found to have violated ORC 9.68 to be responsible for the attorney costs incurred by an individual or an organization such as Ohioans For Concealed Carry.
By trying to move to dismiss the case and suddenly complying with the law Cleveland Heights is trying to stiff us with our legal expenses – which we spent because they wouldn't work with us.
Does Cleveland Heights forgive speeding tickets if you slow down after the fact?
Does Cleveland Heights forgive zoning ordinance violations if you agree to comply after they take you to court?
Did the City of Cleveland Heights really not just admit they were violating the law by not only repealing the ordinances but also removing the signs in their parks ONLY AFTER being sued by an organization that was trying to work with them diplomatically?
COME JOIN US THIS SUNDAY!
HELP US SHOW THAT WE WON'T PUT UP WITH A CITY IGNORING OHIO LAW.
RSVP: If you would, either respond to this email IF YOU ARE ATTENDING and say "I'm coming!" — or if you're a member of our discussion forums go read this thread and vote in the poll:
http://ohioccwforums.org/viewtopic.php?f=3&t=55255
About:
Ohioans for Concealed Carry, founded in 1999, is a grassroots political activist organization. When founded, the primary goal of OFCC was getting concealed carry passed into law in Ohio. With that accomplished, our mission became to refine the concealed carry law and to expand and preserve the rights of all gun owners in Ohio. Visit: Ohioccw.org