It's her House: Shooter Carina Randolph 3-Peats With Area 4 Limited Win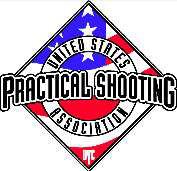 BURLINGTON, Wash. –-(Ammoland.com)- The winner's podium at the U.S. Practical Shooting Association's Area 4 Handgun Championship is like a home away from home for Carina Randolph. The Richardson, Texas shooter picked up her third straight Limited division title, bringing to eight the total she's won there since 2003.
Randolph dominated the field, winning nine of 12 stages on her way to a final score of 974.8158, a 126-point margin over her nearest competitor.
"I think it's safe to say that when it comes to the Women's Limited division here in Area 4, this is Carina's house. Others are welcome to visit, but she's made it clear with her eighth title since 2003 that she has no plans on leaving," said Phil Strader, the USPSA Area 4 director.
Rounding out the top five among the women, Jade Deguzman picked up two stage wins to finish second with 848.3932. Meghan Swanson took third with one stage win and 657.4467 points, while Rebecca Harvey and Maize McMurry finished fourth and fifth with 571.3730 and 390.2168 respectively.
The 2011 Area 4 Handgun Championship was held September 1-4 at the Double Tap Ranch in Wichita Falls, Texas.
To learn more about practical shooting, or join the 20,000 members of USPSA in the most dynamic and fast-paced shooting sport around, visit www.USPSA.org, follow @USPSA_Shooting on Twitter, like USPSA on Facebook (www.facebook.com/USPracticalShootingAssn) or read the Practical Shooting blog (https://practicalshooting.posterous.com).