American COP Magazine Turns To Safety, On And Off Duty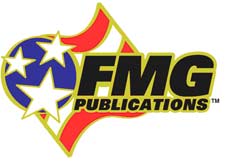 San Diego, Calif. –-(Ammoland.com)- As the year comes to an end, the November/December issue of American COP Magazine takes a look at new training techniques, how to keep your family safe.
In "Bad Guys Don't Come With Scoring Rings," Dave Staskiewicz explores training with more than just paper targets with scoring rings on the center of mass.
"You don't need to be a doctor to understand where the vital organs are in the human body — the upper chest (upper thoracic cavity aka UTC)," says Staskiewicz. "So why do we continue to teach to shoot center mass?"
Staskiewicz talks about the new — and cheap — training he initiated to simulate more realistic targets and scenarios, including using photographs depicting an array of people an officer might encounter on duty that feature UTC targets, but no scoring rings.
This issue of American COP Magazine focuses on safety, including that of your family when you can't be there to protect them. "Family Safety" features helpful tips about how to train your family in personal defense — because bad guys don't exist solely in bad places. John Russo's "Crimes Against Children" is a must read for every patrol officer, and details how to be prepared as the first responder in a child abuse case.
Not sure what to get your buddies and loved ones for Christmas? John Connor's "Hit the Party Lights on the Sleigh" has the top 10 stocking stuffers for every budget and for every person on your shopping list. For even more ideas on what to get your partner, be sure to read "Shopping for Officer Safety," where John Russo details gear worth giving.
This month's Gun of the Month giveaway features the Diamondback DB9 micro-compact 9mm semi-auto, plus a huge package from 5.11 Tactical, including performance duty clothing, sunglasses, ATAC Sleek 8″ Duty Boot, ARK Liner Lock re-curve duty knife and a Wingman Patrol Bag to put it all in. Also included in the package is a CRKT multi-tool.
American COP Magazine's all-digital edition is reaching more readers than ever. It includes a number of bonus features, including expanded content, hotlinks and search options. To sign up for a free digital subscription, visit www.americancopmagazine.com/digital-editions.
For more information and to read the November/December issue, visit www.americancopmagazine.com.