West Oahu Hawaii Firing Range Resolution Moving Forward – Help Needed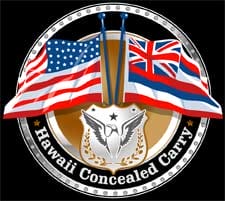 Hawaii ––(Ammoland.com)- Councilman Tom Berg's resolution urging the City of Honolulu to open a shooting range in Kalaeloa is moving forward.
The location for the proposed range is on property that will be turned over to the city from the US Navy, which was previously home to a military shooting range at Naval Air Station Barber's Point.
Following the base's closure, the area has been largely undeveloped, and Councilman Berg has proposed restoring the former shooting range for public use.
The resolution was passed in committee, and the next hurdle will be consideration by the full council on November 2, at Kapolei Hale. The hearing will start at 10:00am, and your help is needed. The best way to demonstrate support for this resolution is by registering to speak at the meeting.
Comments will be limited to three minutes, so a full-blown speech isn't necessary. Just compose some notes and inform the council members that you strongly support the resolution, along with some of your reasons for doing so. For those who won't be able to make it to the meeting, your testimony can be submitted in writing for the council's consideration. A form letter expressing support for the resolution can be found here.
If you're so inclined, feel free to change the wording of the form letter to better suit your particular details, or compose one of your own. Obviously, a heart-felt personal letter will have a more positive effect on the council than a form letter, but the most important thing is to provide your testimony in one way or another. We need to demonstrate to the council that many, many people support opening another range.
Details on how to submit your written testimony or sign up to speak at the meeting are available at Councilman Berg's website.
About Hawaii Concealed Carry:
Hawaii Concealed Carry is a single-issue group formed with the mission to promote the restoration of Second Amendment rights contained within the constitution, the right of the people to keep and bear arms. We are a non-partisan group; our only care being, whether people support the right of self-defense and defense of others. Our philosophy is that through responsible use, education, communication, and understanding we can promote a safer environment for Hawaii residents, while reducing crime, and supporting our fundamental constitutional rights. Visit: www.hawaiiccw.com