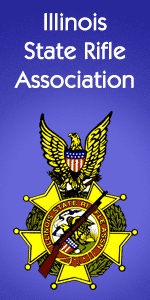 PEORIA, Illinois –-(Ammoland.com)- Lawful firearm owners across the state may rest a little easier tonight knowing that their sensitive personal information is finally safeguarded from release under the Illinois Freedom of Information Act (FOIA).
Earlier this week, the Honorable Michael E. Brandt, Chief Judge of the 10th Judicial Circuit of Illinois, Peoria County, signed an order permanently barring the Illinois State Police from revealing the identities of the state's 1.5 million law-abiding firearm owners.
This order extends to prohibit the release of information contained in Firearm Owner ID (FOID) applications and Firearm Transfer Inquiry Program (FTIP) background checks. The ISRA is characterizing the issuance of this permanent injunction as a major victory for Illinoisans concerned about their personal privacy.
Judge Brandt's order stems from a lawsuit filed earlier this year by the ISRA against the Illinois State Police. The ISRA filed the lawsuit upon learning that Illinois Attorney General Lisa Madigan had ruled that FOID information was releasable under the FOIA and that the Illinois State Police must honor a FOIA request for such information filed by a newspaper reporter.
Lawful firearm owners were appalled and angry over the prospect of their private information being released to the media. In response, the ISRA successfully sought a temporary restraining order to halt the release of firearm owner personal information. Monday's action by Judge Brandt makes the provisions of that restraining order permanent.
"Gun control organizations and their friends in the press have been trying for years to get the names and addresses of firearm owners," commented ISRA Executive Director Richard Pearson. "For some reason, they think that the public has a right to know who in their city, town or social organization owns guns. Thus, they would like nothing more than to see the names and addresses of gun owners along with detailed inventories of privately-held firearms plastered across every newspaper in the state. For years, the State Police correctly and successfully resisted calls for the release of such information. Well, then along comes Attorney General Lisa Madigan."

"Lisa Madigan is well known as a staunch supporter of efforts to ban civilian firearm ownership," continued Pearson. "In fact, Madigan routinely receives recognition and awards for her anti-gun activities from Illinois' largest gun control organization. Therefore, it should come as no surprise that Madigan would break with tradition and direct the release of gun owners' personal information to the public. Judge Brandt's order has put the kibosh on Madigan's abuse of power."

"The most important outcome of Judge Brandt's order will be the restoration of peace of mind among the state's gun owners," said Pearson. "No longer will they have to fear that Lisa Madigan will target their homes for burglary. They won't have to worry that gun control extremists will "occupy" their front yards or harass their children on the way to school. Yes, the state's gun owners will be quite content in the knowledge that the court has declared that the choice to own firearms is nobody's business but their own."
About:
The ISRA is the state's leading advocate of safe, lawful and responsible firearms ownership. Since 1903, the ISRA has represented the interests of over millions law-abiding Illinois firearm owners Visit: www.isra.org