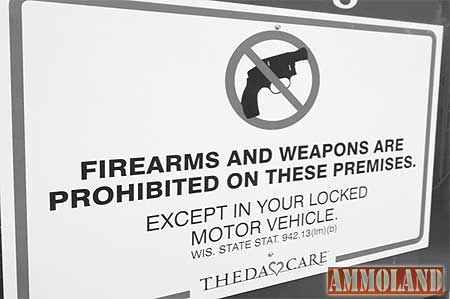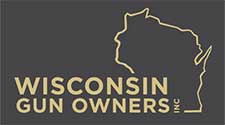 Wisconsin –-(Ammoland.com)- The WGO Don't Buy List program continues to grow.
That's good news because it means gun owners are being vigilant and standing their ground. And they're using WGO's online system to report anti-gun businesses.
It's also bad news: It means there are A LOT of anti-gun businesses out there across the Badger State.
Click Here to Download the Current Don't Buy List (12/8/11)
Activism Works
You're going to want to sit down before you read this.
We got word today from Dave, a WGO member, who called us last week to report that a VFW Post of which he is a member (Dave is a veteran, also) had posted no CCW signs.
According to him, the Eagle's Nest Bar and Restaurant, AMVETS Menomonie Post 1128, in Boyceville, Wisconsin, had posted the signs without consulting the membership.
Dave took action. He attended this week's member meeting and politely — but firmly — raised it as an issue. We consulted Dave, telling him we believed most people who post these signs do so not anticipating much blowback.
So Dave did what any self-respecting soldier would do: He reminded the VFW Post of what they stood for! It worked.
Not surprisingly, most of the other veterans were also opposed to the signs. After one person objected, the majority spoke up … and prevailed.
"I was able to convince post board to take sign down," he said. "I posed question to members and had others chime in to oppose hanging that sign on post property. Was voted on and only one in oppostion to taking the sign down. The sign was removed last night after our meeting.

"Thanks for your encouragement."
The lesson is: Most businesses who post No CCW signs are taking the path of least resistance, knee-jerking to the hysteria manufactured in the media about concealed carry.
Unaware they are advertising themselves as Criminal Safe Zones (note yet another Va. Tech Shooting today to illustrate this bloody reality) these people rarely think through their position.
They are also unaware that they are deeply offending the most powerful voting block there is — gun owners.
So, please help us educate them by supporting this program.
WGO is sustained only by private donations from grassroots gun owners like you — there are no fat cat corporate donors (and, we'd like to keep it that way).
Yours For Liberty,
Corey Signature
Corey Graff
Executive Director
P.S. – Will you forward the link to this alert to a friend or family member?
About:
WGO works for grassroots gun owners, not politicians. While many gun lobbies fight for "reasonable gun control," WGO sets a higher standard: Defining the terrain of pro-gun political battle. Sure, many groups claim they're "pro-gun" – all the while they provide cover for anti-gun deals cut by politicians – but only WGO truly informs gun owners, remaining committed to a 100% pro-gun position. We oppose all gun control – regardless of the political party – and work tirelessly to restore the Second Amendment. Visit www.wisconsingunowners.org