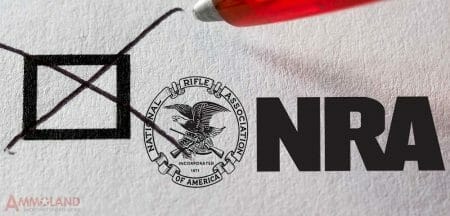 Sacramento, CA –-(Ammoland.com)-Attention: NRA Life Members and Those Who Have Been NRA Members For At Least Five Consecutive Years!
As seen in the February and March issue of The Firing Line, your ballot for the NRA Board of Directors is in the February issues of your NRA magazine.
Your California Rifle and Pistol Association proudly endorses and encourages your vote for TOM GAINES and JOEL FRIEDMAN.
For those of you who have not placed your votes, please do so immediately! Your vote must be submitted by March 25.
We thank you for your support!
---
About California Rifle and Pistol Association
The California Rifle and Pistol Association "CRPA," founded in 1875, is dedicated to defending the rights of law-abiding citizens to responsibly use firearms for self-defense and the defense of their loved ones, for sport, and for all other legal activities. CRPA is the official state association of the National Rifle Association. A California non-profit association, CRPA is independently directed by its own Board of Directors. CRPA's members include law enforcement officers, prosecutors, professionals, firearm experts, the general public, and loving parents. CRPA has always worked to reduce the criminal misuse of firearms and firearms accidents, while actively promoting and organizing the competitive shooting sports and Olympic training programs in California. We are proud to say that many CRPA competitors are among the best in the world.