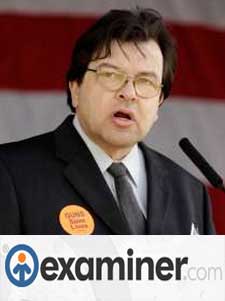 USA –-(Ammoland.com)-Massachusetts Democrats required photo identification for entry into this past weekend's state Democratic Convention, Mike Flynn of Big Government reported, touching on a stance not just advanced by the party to discourage Voter ID laws based on accusations of disenfranchisement and racism, but one being actively pursued by Attorney General Eric Holder's Justice Department with legal actions to challenge such requirements on those grounds.
"Ben Jealous, of the NAACP, has gone so far as to argue that such requirements are tantamount to modern-day Jim Crow laws," Flynn wrote.
"Funny they don't feel that way for their own party conventions," he noted.
Continue reading on Examiner.com http://www.examiner.com/article/ma-democrats-require-photo-id-despite-racism-charges
About David Codrea:
David Codrea is a long-time gun rights advocate who defiantly challenges the folly of citizen disarmament. He is a field editor for GUNS Magazine, and a blogger at The War on Guns: Notes from the Resistance. Read more at www.DavidCodrea.com.