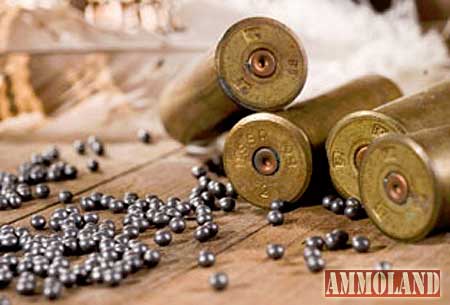 NEWTOWN, Conn –-(Ammoland.com)- The National Shooting Sports Foundation has identified the protection of traditional ammunition as a priority, and it is intervening in a lawsuit and enthusiastically supporting federal legislation in pursuing that goal.
The anti-hunting Center for Biological Diversity (CBD) and six other groups have filed a lawsuit designed to pressure the Environmental Protection Agency (EPA) into banning traditional ammunition containing lead components, an action to which NSSF® immediately responded, saying it would intervene to represent the interests of industry, hunters and target shooters.
EPA has twice denied petitions filed by CBD to ban traditional ammunition, citing correctly that it does not have the authority to regulate ammunition under the Toxic Substances Control Act. Sens. Jon Tester (D-Mont.) and John Thune (R-S.D.) have filed a historic package of sportsmen's bills as an amendment to the 2012 Farm Bill that includes the Hunting, Fishing and Recreational Shooting Protection Act, which would clarify that ammunition is excluded from regulation by the EPA. Comprising 16 separate pieces of legislation, the package includes the majority of the firearms and ammunition industry's legislative priorities for the 112th Congress.
Read NSSF's press releases on the EPA lawsuit and on the package of legislation, as well as its Legislative Alert.
---
About NSSF

The National Shooting Sports Foundation is the trade association for the firearms industry. Its mission is to promote, protect and preserve hunting and the shooting sports. Formed in 1961, NSSF has a membership of more than 6,000 manufacturers, distributors, firearms retailers, shooting ranges, sportsmen's organizations and publishers. For more information, log on to www.nssf.org.