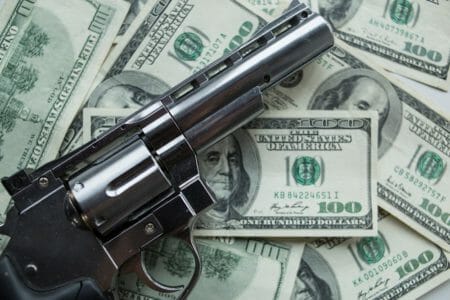 Florida – -(Ammoland.com)- As a result of the recent enactment of House Bill 5601, the fees associated with Florida Concealed Weapon/Firearm Licenses have been reduced.
The processing of refund checks to those who have overpaid has caused an increased burden on the Florida Department of Agriculture's Licensing Division.
The licensing division has contacted Florida Carry with a request to help spread the word about the fee reductions. We are happy to help.
As of July 1, 2012, the license fee for a new Florida Concealed Weapon/Firearm License was reduced by $5.00 to $70.00.
The total fee to be paid is now typically $112.00.
This total actually consists of two separate fees as indicated below:
* License Fee: $70.00
* Standard Fingerprint Processing Fee: $42.00 or there is a reduced fee of $35 for "LiveScan" Fingerprint Processing.
The renewal fee was reduced by $10.00 to $60.00 for Florida residents. Non-Florida residents still have to submit a fingerprint card; therefore, the total renewal fee (license fee plus standard fingerprint processing fee) for a non-resident license holder is now $102.00.
You can find out more information about House Bill 5601, the piece of legislation that created these reductions, on the Florida Senate's web page at http://www.flsenate.gov/Session/Bill/2012/5601.
The Licensing Division has updated its web page at http://licgweb.doacs.state.fl.us and is including an insert in all outgoing application packages informing applicants about these new reduced fees.
---
About Florida Carry, Inc.
Florida Carry, Inc. is a non-profit, non-partisan, grassroots organization dedicated to advancing the fundamental rights of all Floridians to keep and bear arms for self-defense as guaranteed by the Second Amendment to the United States Constitution and Article I Section 8 of the Florida Constitution. Florida Carry stands only to represent our supporters, members, and the over 7-million gun owners of Florida. We are not beholden to any national organization's agenda that may compromise that mission. Florida Carry works tirelessly toward striking down ill-conceived gun control laws that have been proven to provide safe havens to criminals and be deadly to law-abiding citizens.