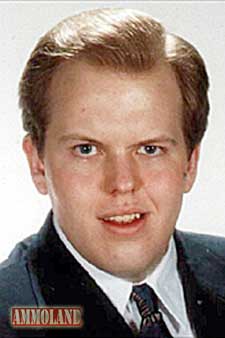 Covington VA –-(Ammoland.com)- It is with shock, disbelief, and sadness that I must report the unexpected death of Jim Mullins, Jr. (Lebanon, VA).
If Jim's name isn't familiar to you, it was going to be.
Jim was the founder of the West Virginia Citizens Defense League in 2007. The WVCDL was modeled after VCDL, but not affiliated with us.
Jim and I spent a lot of time on the phone during those formative years for WVCDL. He was soft-spoken, but a strong advocate for our right to keep and bear arms. Under his leadership, WVCDL became a powerful voice for liberty. Besides having a proactive legislative agenda, WVCDL sued not one, not two, but THREE West Virginia localities to stop unconstitutional infringements on the rights of West Virginia gun owners.
Earlier this year, Jim moved to Virginia and gave me a call. He said he was planning on getting active in VCDL and, as a practicing attorney, was putting together a collection of gun bills that he hoped could get introduced in the General Assembly in 2013. It turned out to be an extensive and aggressive group of bills.
Upon hearing the news, I was elated and surprised – I had no idea he had moved to Virginia! VCDL has an exceptional group of attorneys already and we were going to get another!
Over the last few weeks, Jim and I had been exchanging emails and having late, late-night calls on some bills that he was drafting.
Last week he sent me the final proposed bill drafts to be presented in a meeting he was going to have with one of his legislators, Delegate Morefield, on the afternoon of Wednesday, August 22nd. He really wanted VCDL's input before talking to Delegate Morefield about those bills.
At 1:19 AM on Wednesday morning Jim emailed me to ask if I could make myself available on the telephone that afternoon in case Delegate Morefield had any questions. At 10 AM Wednesday morning, I responded to that email in the affirmative.
I figured he'd call me sometime later in the week to tell me how the meeting with Delegate Morefield went since I had not received any calls during the time of the meeting.
What I didn't know was that Jim had died just a few hours after his last email to me of a heart attack at the tender age of 30.
When EM Ed Levine sent me an email Thursday night with the news, I literally jumped out of my chair. I was on the phone to Ed a few minutes later trying to confirm that we were talking about the same Jim Mullins.
But, it was soon apparent that it was indeed Jim.
For those who might wish to attend the service and/or funeral, here is the information:
Wake for James M. Mullins, Jr.
Sunday, August 26, after 6 PM
Crossview Church of Christ
Panther Ridge Road
Paynesville, WV
Funeral
Monday, August 27, at noon
Crossview Church of Christ
Panther Ridge Road
Paynesville, WV
We'll miss you, Jim. I can only imagine the great things that your future surely would have held, had you only been given the gift of more time. Rest in peace.
---
About Virginia Citizens Defense League, Inc.

Virginia Citizens Defense League, Inc. (VCDL). VCDL is an all-volunteer, non-partisan grassroots organization dedicated to defending the human rights of all Virginians. The Right to Keep and Bear Arms is a fundamental human right. Visit: www.vcdl.org