Initial Contracts Cover Seven-Year Period, ATK Builds on Proven Operational Success at LCAAP.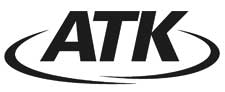 MINNEAPOLIS, Minn –-(Ammoland.com)-ATK (NYSE: ATK) announced today that it has been notified by the U.S. Army that it was selected for both the production of ammunition and continued operation and maintenance of the Lake City Army Ammunition Plant (LCAAP) in Independence, Mo.
The initial contracts period is seven years, and if all award terms are exercised, the contracts would cover a 10-year period.
"ATK is proud to continue our collaboration with the U.S. Army, building on more than a decade of direct operational experience, to assure the continued health and vitality of the small-caliber ammunition enterprise," said Mark DeYoung, President and CEO. "Our vision for Lake City reasserts our commitment to deliver safe, affordable solutions that ensure LCAAP remains the most responsive military industrial asset in the world."

"We are honored with the responsibility to continue operating this key military industrial base capability. ATK is committed to the future success of our warfighters by optimizing and sustaining LCAAP," said Mike Kahn, President of ATK Defense. "We are fully committed to delivering to our customer a lean, scalable and sustainable operation that will serve our nation for years to come."
ATK is an aerospace, defense, and commercial products company with operations in 21 states, Puerto Rico, and internationally. News and information can be found on the Internet at www.atk.com.