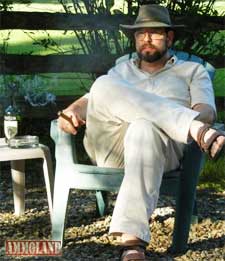 USA –-(Ammoland.com)- "U.S. Distrust in Media Hits New High," Gallup announced, citing a poll concluding "Americans' distrust in the media hit a new high this year, with 60 percent saying they have little or no trust in the mass media…"
Firearms owners weary of the barrage of disinformation, spin and outright lies we have come to expect as the norm when on gun issues could well wonder how 40 percent of the populace can be so thick.
Continue reading this exclusive column at GUNS Magazine: https://www.gunsmagazine.com/exclusive-fourth-estate-fifth-columnists/
About David Codrea:
David Codrea is a long-time gun rights advocate who defiantly challenges the folly of citizen disarmament. He is a field editor for GUNS Magazine, and a blogger at The War on Guns: Notes from the Resistance. Read more at www.DavidCodrea.com.