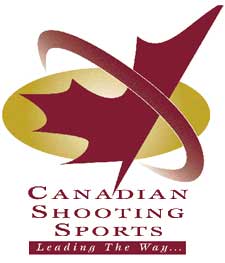 Canada –-(Ammoland.com)- The Canadian Shooting Sports Association (CSSA) is delighted to congratulate our own Diana Cabrera for winning a silver medal at the XIX Campeonato Sudamericano de Tiro Deportivo held in Buenos Aires, Argentina early this month.
Diana, who works in the CSSA's Etobicoke headquarters, competed against 52 women shooters from Brazil, Argentina, Chile, Colombia and Peru to secure a second place finish. Several of the contestants were Olympic level athletes at the event held on October 31 – November 4. The competition was limited to shooters representing countries in South America.
She competed in three major events, including: 10m Air Rifle (Finalist), 50m Prone (Silver) and 50m 3×20 (finalist). Diana's combined score provided her with a ranking of third place in South America. She hasn't competed in the 50m Prone or 3×20 since the beginning of 2011 and made a huge comeback in her standings. The 50m Prone is her favourite and she has always won a medal that event.
Diana competes on behalf of Uruguay because her family came to Canada from that country. If Canada would support the shooting sports, our elite athletes would not be forced to compete under foreign flags in future international events.
"I do not shoot for Canada in international events because there is no funding here for athletes who shoot,"she laments. "Uruguay is a third world country and can still find funding for elite athletes. They place enough value on international competition to pay my travel expenses. Although this event was limited to South America, I'm afraid Canada is missing the boat when it comes to international competitions."
Diana has her eye on competing in the 10m Air Rifle and 50m 3×20 at the 2016 Olympics in Brazil. Perhaps Canada will step up and finally can her our own. Elite athletes train very hard to attain this level of expertise at considerable expense. Diana's firearms of choice include .177cal air rifle/pistol and 22cal air rifle/pistol. The special target rifles cost about $4,000 each and she estimates she owns upward of $5,000 in assorted gear and gadgets.
"Elite shooters do not have Olympic rankings right now because all scores were erased after the last Olympics and we start over," she explains. "I hope to have an Olympic ranking next year after the World Cups start. I have a very good training plan for the years leading up to the 2016 Olympics, so I hope to take it all the way. The Buenos Aires competition marks the beginning of my training plan, so it's a good start. I could have brought a bronze medal home on 10m Air Rifle because the judges missed four of my points in the final tally. They apologized and I was very disappointed, but I had to keep my focus on the other events. Good thing, too, because I got the silver!"
The CSSA is proud of Diana's effort. To send your own best wishes, email her at [email protected]