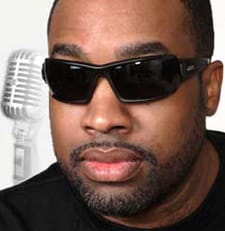 Upper Marlboro, MD –-(Ammoland.com)- Kenn Blanchard, pastor of patriots, pistoleros and paladins, the producer of The Urban Shooter Podcast, gives some advice, encouragement, and support for American Gun Owners, reeling from the horrific tragedies of sick and broken people that have used firearms to murder, maim and kill the innocent.
It has hurt us so deeply that even law abiding gun owners are wondering, what next?
He asks us to hold on. Keep the faith. Continue to do right.
Take care of your families, be sensitive to others and respect all.
Rev. Kenn Blanchard
    Kenn Blanchard The Urban Shooter Podcast "The Pro-Gun Variety Show"
"Holla" 1-888-675-0202
www.kennblanchard.com
About:
Kenn Blanchard is a contributer to AmmoLand Shooting Sports News and Producer of the Urban Shooter pod cast. In addition Kenn Blanchard is a pro-gun media producer & marketing profesional that helps small businesses by providing information, entertainment , inspiration and support to the sport shooting community through blogs, voice -over, podcasting and professional speaking. Visit: www.kennblanchard.com