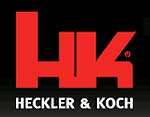 Las Vegas, NV –-(Ammoland.com)- Meet Team Captain Jason Koon and HK Shooting Team member Maria Harbin at Media day and see them in action with their P30s Jan. 14th.
Team members will also be available at HK's SHOT Show booth #13172 Jan. 15th & 16th, to answer questions about competitive shooting.
Team members participate at U.S. Steel Nationals, NRA Bianchi Cup, Steel Challenge World, USPSA Nationals, and a number of state competitions.
The team will continue to use standard production-grade HK P30L models as their primary competitive pistols.
VISIT THE HK BOOTH FOR MORE PRODUCTS FROM HECKLER & KOCH BOOTH #13172
About Heckler & Koch:
Heckler & Koch is the world's premier small arms systems company and a major supplier to global military, law enforcement agencies, and civilian shooters. An international company with a manufacturing presence in Germany and the USA, Heckler & Koch is a transformative leader in design and manufacturing. Heckler & Koch provides technologically advanced firearms, logistical support, training, and specialized services with the highest standards of innovation and reliability to its customer base. Heckler & Koch's well-known range of products include the USP series pistols, MP5 submachine gun, the MP7 Personal Defense Weapon, the G36 weapon system, HK416 rifles and carbines, and the recently introduced HK45 and P30 series pistols. Visit: www.hk-usa.com