By Sherry G. Kerr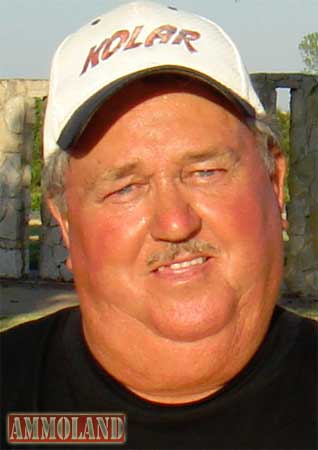 San Antonio, TX –-(Ammoland.com)- For all our friends who may not know yet, Wayne Mayes was involved in an accident at his home on Monday afternoon which left him badly burned.
Below is an update from John Haugh, who spoke with his wife Linda:
"Hey, all of our shooting community: I spoke with Linda this morning. She said the doctors say Wayne had a good day yesterday. They have thoroughly examined his eyes and there are no lacerations, etc. That is great news. If Wayne has another 'good day' today — taking fluids, stabilizing, etc. — they might start skin graft operations as early as Thursday.

"They keep Wayne sedated for pain management, but he is able to hear Linda. The ICU is small, and for protection from possible infection, there is no visitation.

"He is not out of the woods yet, but the doctors were pleased with yesterday's progress.

"This is a marathon for Wayne, and they say he has to take it one day at a time. Linda has some family and friends' support around her.

"At this point, we need to continue our prayers and positive thoughts for both of them and the medical folks taking care of Wayne."
In addition to being a legendary skeet shooter who is universally regarded as one of the best shooters in the history of the sport, Wayne is married to NSSA Director Linda Mayes. We send both of them our prayers, love, and support in this difficult time.
About:
The National Sporting Clays Association is the official governing and sanctioning body of Sporting Clays in the United States. Headquartered at the National Shooting Complex in San Antonio, it is the world's largest Sporting Clays organization, with members in all 50 states and 10 foreign countries. To locate NSCA member clubs in your area or for more information on the National Sporting Clays Association, visit our website at www.nssa-nsca.org