Rhode Island Senate Committee to Hear Anti-Gun Bills.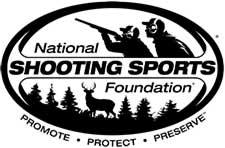 NEWTOWN, Conn –-(Ammoland.com)- This Thursday, the Rhode Island Senate Judiciary Committee will be hearing numerous anti-gun bills as part of a package proposed by Gov. Lincoln Chaffee (I), Attorney General Peter Kilmartin (D), Senate President Teresa Paiva Weed (D-13) and House Speaker Gordon Fox (D-4).
Rhode Island already has some of the strictest gun laws in the country, but that is not stopping leadership from trying to ban manufacture, sale and possession of all modern sporting rifles in the state.
Senate Bill 859 imposes restrictions on the manufacture, transfer and possession of modern sporting rifles and bans magazines containing more than 10 rounds.
If this bill passes, law-abiding gun owners will no longer be able to purchase and own the most popular firearm in America. This legislative proposal will unfortunately do nothing to address violent crime and public safety. This draconian measure will also affect non-gun owners as all Rhode Island tax payers will be forced to foot the bill for the extraordinary process of confiscating rifles — from law-abiding citizens — AND registration databases.
NSSF is urging all gun owners, sportsmen and hunters to attend Thursday's public hearing to be held in Room 313 of the Statehouse after the Senate session concludes for the day.
There is also a hearing scheduled for Wednesday, May 1, on the house companion bill.
Please contact members of the Senate Committee on Judiciary and your State Senator to voice your opposition now.
Senate Judiciary Committee:
Sen. Michael J. McCaffrey (D-29), Chairman
[email protected] | 401-739-7576

Sen. Paul V. Jabour (D-5), Vice Chairman
[email protected] | 401-751-3300

Sen. Stephen R. Archambault (D-22)
[email protected] | 401-276-5599

Sen. William J. Conley, Jr. (D-18)
[email protected] | 401-438-1924

Sen. Dawson Tucker Hodgson (R-35)
[email protected] | 401-203-3256

Sen. Frank S. Lombardi (D-26)
[email protected] | 401-270-1379

Sen. Erin P. Lynch (D-31)
[email protected] | 401-739-8500

Sen. Harold M. Metts (D-6)
[email protected] | 401-272-0112

Sen. Donna M. Nesselbush (D-15)
[email protected] | 401-728-3244

Sen. Leonidas P. Raptakis (D-33)
[email protected] | 401-397-2720
Find and call your U.S. senators here.
Visit NSSF's Legislative Action Center
About NSSFThe National Shooting Sports Foundation is the trade association for the firearms industry. Its mission is to promote, protect and preserve hunting and the shooting sports. Formed in 1961, NSSF has a membership of more than 6,000 manufacturers, distributors, firearms retailers, shooting ranges, sportsmen's organizations and publishers. For more information, log on to www.nssf.org.