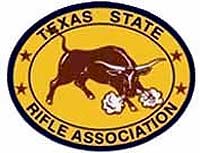 Houston, Tx –-(Ammoland.com)- Dear TSRA Members, Family and Friends:
This Thursday, April 18 2013, the Texas House Committee on Homeland Security & Public Safety is expected to vote on House Bill 3143 by state Representative Raphael Anchia (D-Dallas).
HB 3143 would criminalize private firearms sales at gun shows and require them to be conducted through federal firearm licensed dealers (FFLs). This bill lays the groundwork for FFLs to be able to charge a tax for processing those transfers and imposes vague "recordkeeping" requirements on the seller of the gun.
The prosecution rate of individuals who lie on federal gun purchase forms is already at an abysmal low. And most criminals acquire firearms by theft, on the black market or through straw purchases – not at gun shows. So what is the goal of HB 3143? It is nothing more than gun control advocates' first step towards the regulation of all private firearm transfers and establishment of a registry of lawful purchasers.
Please call and e-mail members of the House Homeland Security and Public Safety Committee at their capitol offices and urge them to OPPOSE HB 3143.
We need your support to move TSRA-Backed Bills Through House Calendars Committee and to the floor of the Texas House:
Contact House Calendars Committee Members Today
Texas has a unique legislative process. A bill which receives a favorable vote in a House committee is not automatically considered on the House floor. It simply gets reported to the House Calendars Committee, which decides not just when – but also if – it will be ever be debated by all 150 state Representatives.
Not many bills make it out of House Calendars Committee. Here are several TSRA-backed measures that have been sent to this committee that need your attention:
House Bill 47 by state Representative Dan Flynn (R-Van) would reduce the number of required classroom hours for an original Concealed Handgun License (CHL) from 10 to 6 not including range time. This change would make it far more convenient for CHL applicants to obtain a license to carry and exercise their right to self-defense. Reported to Calendars 4/9
House Bill 508 by state Representative Ryan Guillen (D-Rio Grande City) imposes civil fines on state agencies, cities or counties which improperly post 30.06 signs prohibiting CHLs from property which is not off-limits to them under the Texas Penal Code. It also gives the Texas Attorney General the ability to sue to collect the civil penalties if the offending agency or political subdivision fails to remove the sign after having been notified of a violation. In Calendars since 4/9
House Bill 1304 by Rep. Kenneth Sheets (R-Dallas) clarifies in statute the unintentional display of a firearm by a licensee. Reported to Calendars without amendments 4/11
HB 1421 by Rep. Charles Perry (R-Lubbock) provides in statute that law enforcement agencies may dispose of firearms, seized and not returnable to a rightful owners, by offering firearms for sale at a public sale to FFLs. All funds return to the law enforcement agency holding the firearm. Committee Report sent to Calendars 4/2.
Please call and e-mail members of the House Calendars Committee at their capitol offices and urge them to set bills on the next available House Calendar.
Thanks toTSRA Members for your Help and Attention during Legislative Session
Nothing happens without you!
Please don't forget PAC donations. Session will be over and the election cycle will begin. PAC funds can only be used to elect Texas Pro-Gun Candidates.
Keep the Faith, Session isn't over yet! The work is just starting!
Alice Tripp
Legislative Director
Sincerely, Alice Tripp Legislative DirectorTexas State Rifle Association
About:The Mission of the Texas State Rifle Association is to protect and defend the inalienable rights of the individual Texan to acquire, possess, transport, carry, transfer ownership and enjoy the right to lawful use of firearms for self preservation, for the defense of family and property and the common defense of the Republic and the individual liberties of the people. Visit: www.TSRA.com