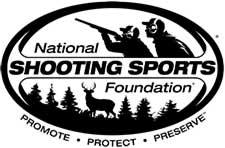 NEWTOWN, Conn –-(Ammoland.com)- The U.S. Senate is poised to take up consideration of firearms legislation as early as this week.
While Senate leadership is still determining exactly what legislative language to bring to the floor for a vote, we do know Sen. Feinstein (D-Calif.) will offer an amendment to ban modern sporting rifles, the most popular rifles being sold in America, and factory-standard magazines.
Another anti-gun senator, New York's Chuck Schumer, is pushing to require so-called "Universal Background Checks" on all private transfers that the Justice Department says requires national registration and exposes firearms retailers to liability and burdensome and costly record keeping requirements.
Now is the time to for your voice to be heard on Capitol Hill!
Call your U.S. senators at 202-224 3121, and tell them to VOTE NO on Feinstein's gun ban amendment and on any bill that requires "Universal Background Checks."
About NSSFThe National Shooting Sports Foundation is the trade association for the firearms industry. Its mission is to promote, protect and preserve hunting and the shooting sports. Formed in 1961, NSSF has a membership of more than 6,000 manufacturers, distributors, firearms retailers, shooting ranges, sportsmen's organizations and publishers. For more information, log on to www.nssf.org.