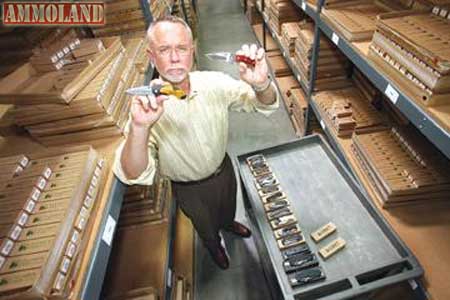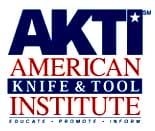 ATLANTA GA –-(Ammoland.com)- Rod Bremer, co-founder and President of Columbia River Knife & Tool (CRKT) in Oregon, was named president of the American Knife & Tool Institute (www.AKTI.org) in the organization's annual meeting last month.
CJ Buck, the fourth generation of his family to head Idaho-based Buck Knives, will serve a term as vice president of the organization, a non-profit advocacy group committed to ensuring the rights of Americans to buy, sell, own, carry and use knives and edged tools.
Bremer had previously served a two-year term as AKTI's vice president and has been on the Board of Regents since 2009. Buck is a co-founder of AKTI and served as president in the late 1990s. Both men have been involved in legislative work to clarify laws that relate to sales and ownership of knives.
"AKTI will continue its efforts on the legislative initiatives. One of AKTI's main functions is to remove ambiguity from state and federal law for knife users, for police and officers of the court," Bremer said. "We want to continue working to educate law enforcement on knife laws and be a resource for them."
Under the leadership of Bremer and Buck, the organization will focus on two main areas during their terms: An internal effort to streamline processes within the organization, leading to increased successes with educating the public and increasing membership; and the fight against counterfeit products.
"A big challenge for our industry is on the intellectual property front," Bremer said. "We want to push initiatives forward that educate the industry and do all we can to slow down the counterfeiting that is one of the greatest threats to the industry and the brands. The industry needs to come together and make our presence known to the counterfeiters and the countries where they reside and let them know that counterfeiting will not be tolerated."
Internally, the American Knife & Tool Institute will continue to focus on solutions to the issues that face knife owners and the entire knife industry.
"My focus has been on the legislative work, and we've had some great successes there," Buck said. "In the next two years, our goal is to repeat some of the same elements of continuity and consistency that we've had with legislation in other areas, including education and membership."
Bremer and Buck were elected to their positions during the 2013 Blade Show, May 31-June 2, in Atlanta, Ga. Their terms run through 2015.
For more information, call (307) 587-8296 or visit the American Knife & Tool Institute website at www.AKTI.org. The mailing address is 22 Vista View Lane, Cody, WY 82414-9606. Or follow AKTI at: http://www.Facebook.com/SaveOurKnives.
http://twitter.com/SaveOurKnives
About AKTI (www.AKTI.org)
The American Knife & Tool Institute is the non-profit advocacy organization for the knife industry and all knife owners. Its mission is to ensure that Americans will always be able to make, buy, sell, own, carry and use knives and edged tools. Formed in 1998, AKTI is dedicated to educating, promoting and providing timely, relevant information about knives and edged tools as important tools in daily American life.