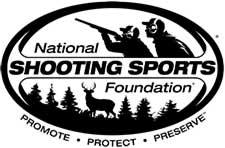 NEWTOWN, Conn –-(Ammoland.com)- Rep. John Carter (R-Tex.), chairman of the Homeland Security Appropriations Subcommittee, this week introduced an NSSF-supported amendment to the FY2014 Commerce, Justice and Science Appropriations Bill to prohibit the use of any funds to require reporting of multiple rifle or shotgun sales.
Quickly passed by the full House Appropriations Committee and included in the Commerce, Justice and Science appropriations bill on Wednesday, the amendment comes in response to a two-year old program that requires firearms dealers in Texas, Arizona, California and New Mexico to report to the federal government all sales of multiple rifles or shotguns made to the same buyer.
"The government has no business tracking the gun purchases of law-abiding citizens. Americans should not be placed on a watch list for simply exercising their constitutional rights," said Chairman Carter. "President Obama should focus his attention on criminals rather than honest citizens exercising their rights."
About NSSFThe National Shooting Sports Foundation is the trade association for the firearms industry. Its mission is to promote, protect and preserve hunting and the shooting sports. Formed in 1961, NSSF has a membership of more than 6,000 manufacturers, distributors, firearms retailers, shooting ranges, sportsmen's organizations and publishers. For more information, log on to www.nssf.org.