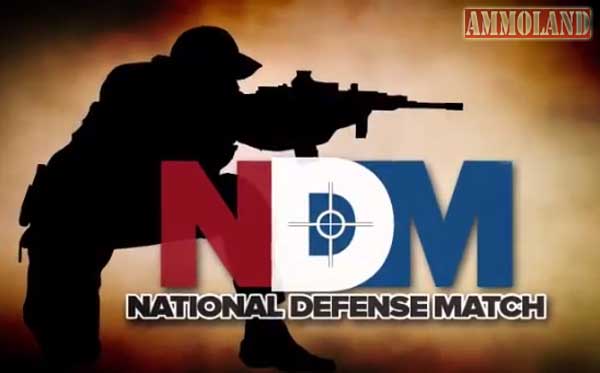 Charlotte, NC –-(Ammoland.com)- The popularity of the AR-15 as a general-purpose rifle that is useful for defense and sports alike was demonstrated during three NRA National Defense Matches (NDM) held at Peacemaker National Training Center in Glengary, West Virginia, last weekend.
Though similar rifles are permitted under match r-(<a title="AmmoLand Reports" href="https://www.ammoland.com/" target="_self">Ammoland.com</a>)- , held annually at Camp Perry, Ohio.
During the basic-level NDM, shots were fired and reloads were performed from the positions most commonly used in defensive situations–standing, kneeling and reverse kneeling, and prone–and additional shots were fired in the sitting and opposite-shoulder prone positions, from distances between 100 and seven yards. In the advanced-level and open-terrain championship-level NDMs, shooters moved between firing points against the clock, with targets from six feet to 600 yards.
During breaks in the action, shooting demonstrations were conducted by world-renown competition and exhibition shooter Jerry Miculek, defensive firearm skills instructor Jack Leuba, Colt three-gun competitor Scott McGregor, and Advanced Armament Corp., a manufacturer of world class firearm suppressors. Black Hills Ammunition was also represented, having provided 5.56mm OTM ammunition for the NDM's test phase earlier this year. The NRA D-1 and new NRA NDM-1 targets that were used for shots within 100 yards were produced by National Target Company.
After the raising of the American flag to the National Anthem to begin the weekend's opening ceremony, guest of honor Major Jim Warner spoke about the importance of protecting the right to keep and bear arms to defend life and liberty, and to resist evil. Warner knew of which he spoke. A former Marine Corps aviator whose plane went down behind enemy lines through no fault of his own, he spent five and a half years as a prisoner of war, and upon his return to the United States served in President Ronald Reagan's administration and later in the National Rifle Association's Office of General Counsel.
Look for coverage of last weekend's matches by American Rifleman TV on the Outdoor Channel, and in your NRA membership magazines.
About:
Established in 1975, the Institute for Legislative Action (ILA) is the "lobbying" arm of the National Rifle Association of America. ILA is responsible for preserving the right of all law-abiding individuals in the legislative, political, and legal arenas, to purchase, possess and use firearms for legitimate purposes as guaranteed by the Second Amendment to the U.S. Constitution. Visit: www.nra.org