Top shooters from around the country took to the range to compete for national titles.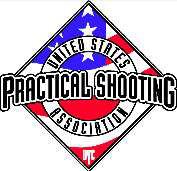 St. George, UT –-(Ammoland.com)- The United States Practical Shooting Association (USPSA) held the 2013 STI Back to Back National Championships September 22 to 29 in St. George, Utah.
The competition included Limited, Limited 10 and Open Division matches, held back-to-back throughout the week.
As one of largest shooting competitions of the year, more than 600 of the country's best shooters traveled to Utah to compete in USPSA's national championships. Hosted at the Southern Utah Shooting Sports Park, each match included 22 challenging courses of fire.
Awards and prizes have been announced for all three national divisions – Limited, Limited 10 and Open. The top male and female winners for the Limited Division competition were Nils Jonason and Jessie Duff. Top Limited 10 Division titles went to Nils Jonason and Tori Nonaka, while Open titles went to Max Michel Jr. and Jessie Duff.
Nils Jonason and Jessie Duff performed exceptionally well, while individually securing top finishes in two separate nationals divisions.
The desert setting threw in additional obstacles for the shooters as wind picked up significantly on the last day of the Limited match. Gusts up to 30 to 40 mph kicked up dust and at times obscured entire targets. The weather cleared up during the week and made for great conditions for the remaining two matches.
"Through it all competitors had a great time and fiercely battled it out for the top spots," said USPSA President Phil Strader about the back-to-back matches overall.
USPSA matches are unlike any other shooting sport combining speed, power and accuracy – competitors move, run through obstacles, shoot and reload until the fastest, most accurate shooter wins.
About USPSA:
The United States Practical Shooting Association is a non-profit membership association and the national governing body for the sport of Practical Shooting in America. USPSA has over 20,000 members and nearly 400 affiliated clubs which host weekly matches throughout the country providing recreational shooters with the opportunity to test and refine their shooting skills in a safe, competitive environment. USPSA is also the U.S. Region of the International Practical Shooting Confederation (IPSC), which is comprised of approximately 67 nations. For more information, visit www.uspsa.org.