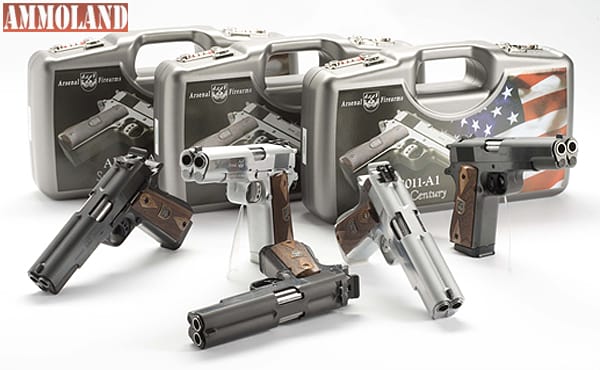 Middletown, CT –-(Ammoland.com)- Arsenal Firearms is proud to announce the global deliveries of all its product lines, effective November the 1st, 2013.
Producs such as the AF2011-A1 Second Century double barrel pistol, the Strike One and the Legend bolt action rifles started rolling our the Italian manufacturing facility located in Gardone Val Trompia (BS) during the first week of November this year.
Following a troubled European Union legislative change effective in late July and the deriving blockade of gun exports outside the EC, finally the Italian Government has provided a reasonable solution, allowing all Italian gun companies to resume exports outside the European Community by the end of November.
Arsenal Firearms is therefore glad to announce shipments of the AF2011-A1 Second Century double barrel pistol also towards the United States of America, starting early December. The guns will be imported through the US Importer EAA Corporation, Cocoa, Florida.
Arsenal Firearms is also pleased to announce that the Strike One was on delivery since early November to some selected European Union Importers and Dealers, while the gun has obtained Conditional Import status to the US BATFE for the import clearing.
The company wishes to thank all its faithful supporters around the globe for the patience and dedication to all AF fine products: the wait will prove well worth the time.
Arsenal Firearms Group – The Board.